Over recent years, Bluetooth speakers have practically become a household item, whether it be a small pocket-sized model, a large party-powering system, or anything in-between, almost everyone has at least one floating around somewhere in their home. Bluetooth speakers are available in a large variety of sizes and shapes and can include some impressive features such as party lights, voice assistant, and hands-free calling, as well as karaoke modes and guitar inputs.
for travelers and outdoor adventurers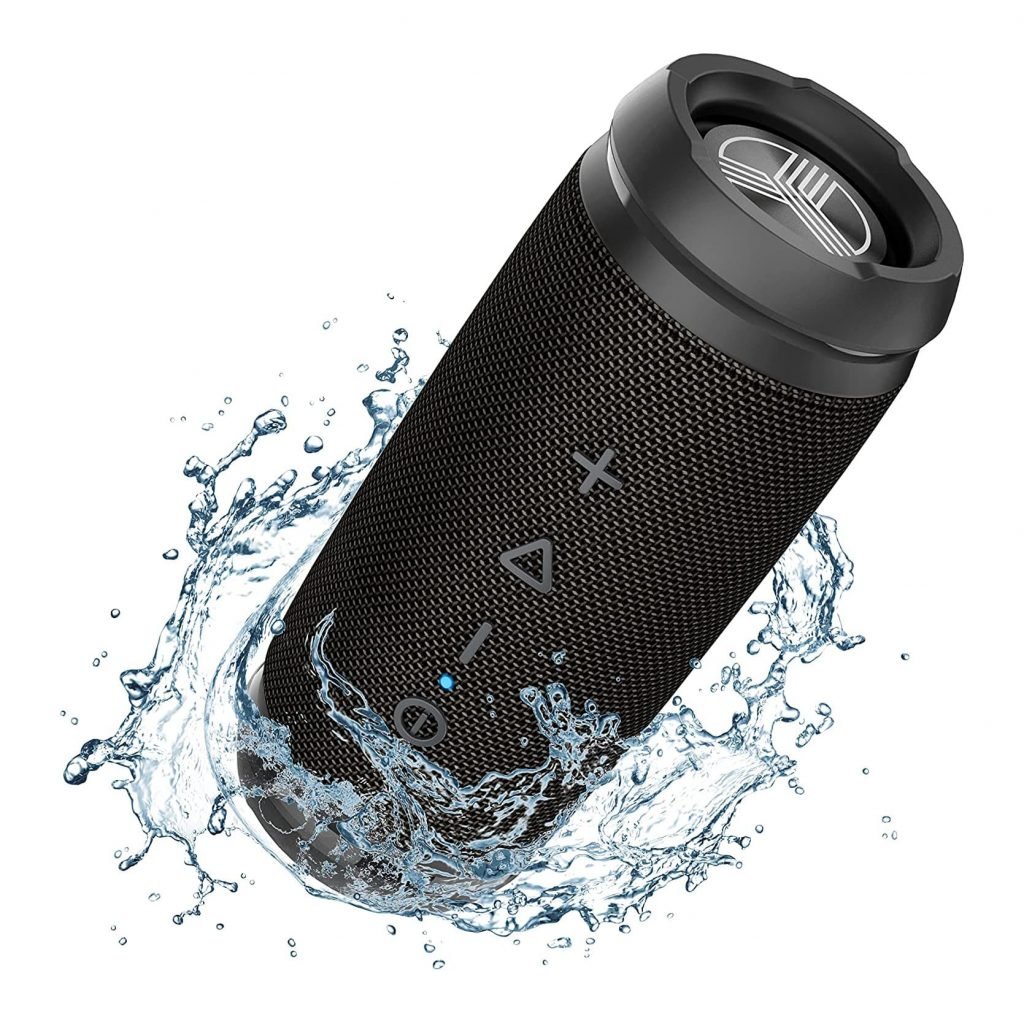 12W
Treblab HD7
The Treblab HD7 is a compact option that is portable enough to accompany you on hikes or bike rides. It also offers excellent battery life and charging time. The volume isn't the most impressive compared with the HD77, but if battery life is your focus the HD7 comes out on top.
for home Use or small gatherings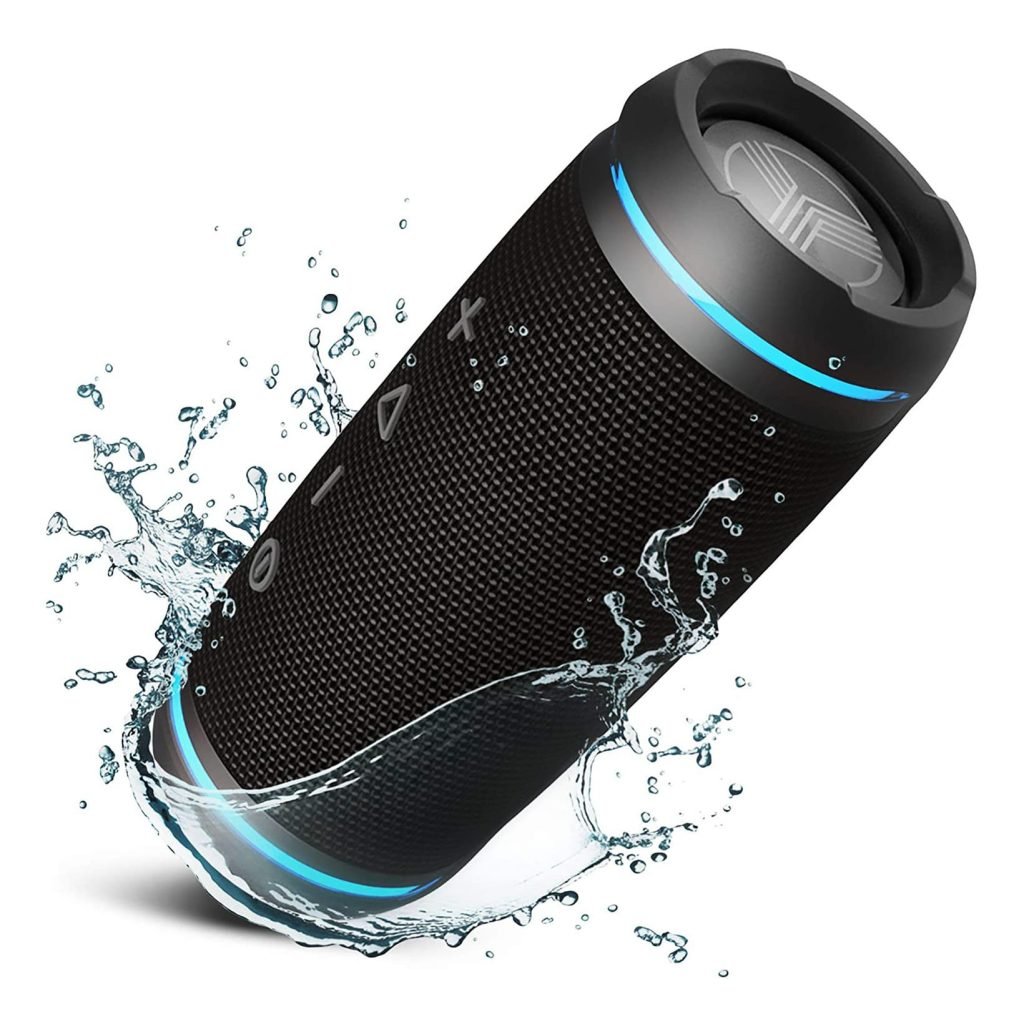 25W
Treblab HD77
The Treblab HD77 is only slightly larger than the HD7 but offers more than twice the power output. There is less battery life with the HD77. Still, with the increase in volume and audio fullness, especially the increased definition in the lower end – it's hard not to recommend the HD77 as a portable option with some power.
for house parties and immersive sound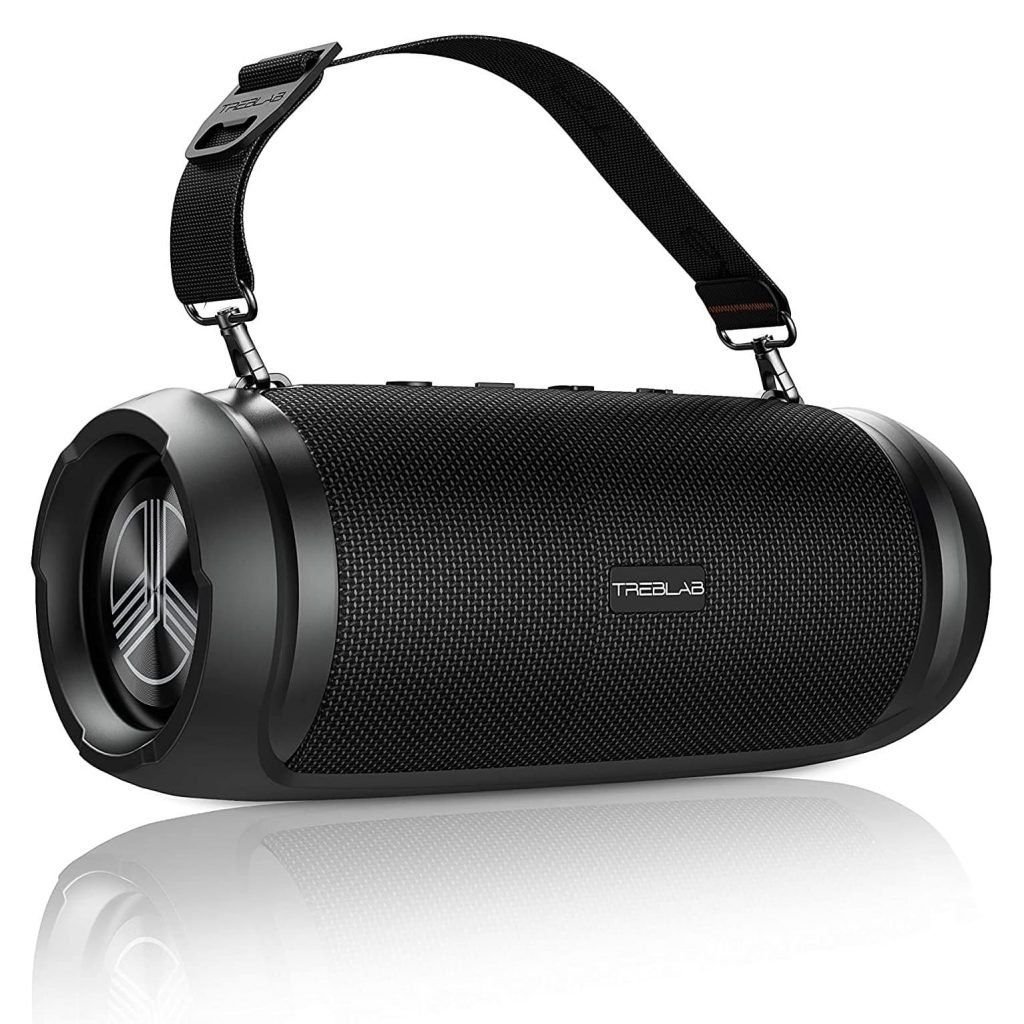 50W
Treblab HD Max
Treblab's HD Max is the largest of the three speakers weighing in at just over 5lbs. The increase in size comes with an increase in audio quality and volume. The HD Max edges out the HD77 when it comes to fullness, with a bass boosting option. The focus with the HD Max is more on sound than portability, yet still provides up to 20 hours of battery life.

Today we're taking a look at Treblab's range of HD Bluetooth speakers and comparing them head-to-head to help you find the speaker best suited for your needs. If you're looking for more detailed information about each of the speakers, have a peek at our full reviews below:
The Treblab Style
Treblab have clearly drawn serious focus into developing great-sounding speakers that you can rely on, rather than kitting them out with gimmicky features such as karaoke and lights. If you're looking for something more entertainment-packed, we have other lists for you to check out such as The Loudest Bluetooth Speaker and The Best Party Speaker.
Treblab Bluetooth speakers emphasize portability, reliability, and durability and have all the basic features to make them a great choice for outdoor enthusiasts, office workers, or those simply looking for an all-around portable speaker to use around the house and when out and about.
Before we compare the Treblab family of Bluetooth speakers, let's examine their similarities and common features:
Water-Resistant
All Treblab Bluetooth speakers hold a water-resistance rating of IPX6. This feature protects the speaker from practically anything except complete submersion underwater. This means all Treblab speakers are safe to take to the beach or use on the boat, near the pool, or next to the shower, for example.
Durable Design
Treblab's HD speaker series are all designed from high-grade materials and will withstand the occasional fall, provided it is not from too high a distance and not too frequently. The body of the speakers are all shockproof for additional protection, and due to the IPX6 weatherproof rating, won't pick up sand and dust particles too easily.
Handsfree Calling
The HD range of Treblab Bluetooth speakers can all accommodate hands-free phone calls. The HD speakers will detect incoming calls and automatically pause media playback. You are then given the option to accept or reject the phone call using the buttons on the speaker's control panel, and once the call has ended, you can hang up using the control and your music will automatically resume. The HD speakers contain decent built-in microphones for such features.
Carry Strap
Since portability and durability is one of Treblab's strong points, the HD speaker series do not come with carry cases, but rather carry straps that can be slung over your shoulder or tied to something, as well as a carabiner on the end to clip the speaker to your backpack or belt, for example. The HD Max, being quite large, does not have a carabiner but rather a bottle opener attached to the carry strap.
Passive Subwoofers
All Treblab HD Bluetooth speakers utilize two passive subwoofers to take care of low-frequency reproduction, these are situated on either side of the barrel-shaped speaker.
Speaker Pairing Abilities
All Treblab HD speakers can be paired with another of its kind to achieve a wider stereo field, or simply provide a volume boost to help fuel your party.
Versatile Controls
The Treblab HD speakers all make use of the same selection of buttons on top of the speaker to control various functions:
Power On/Off
Volume Up
Volume Down
Play/Pause Music
Treblab have also saved space by using one button to execute more than one function, such as double-clicking the power button to alter sound modes on the HD max, or for speaker-pairing on other models.
Beneath the speaker, you will also find a pull-away tag to reveal the charging port for the speaker itself, as well as the 3.5mm auxiliary input (available on all models) and some other speaker-specific features.
Treblab HD7 – for travelers and outdoor adventurers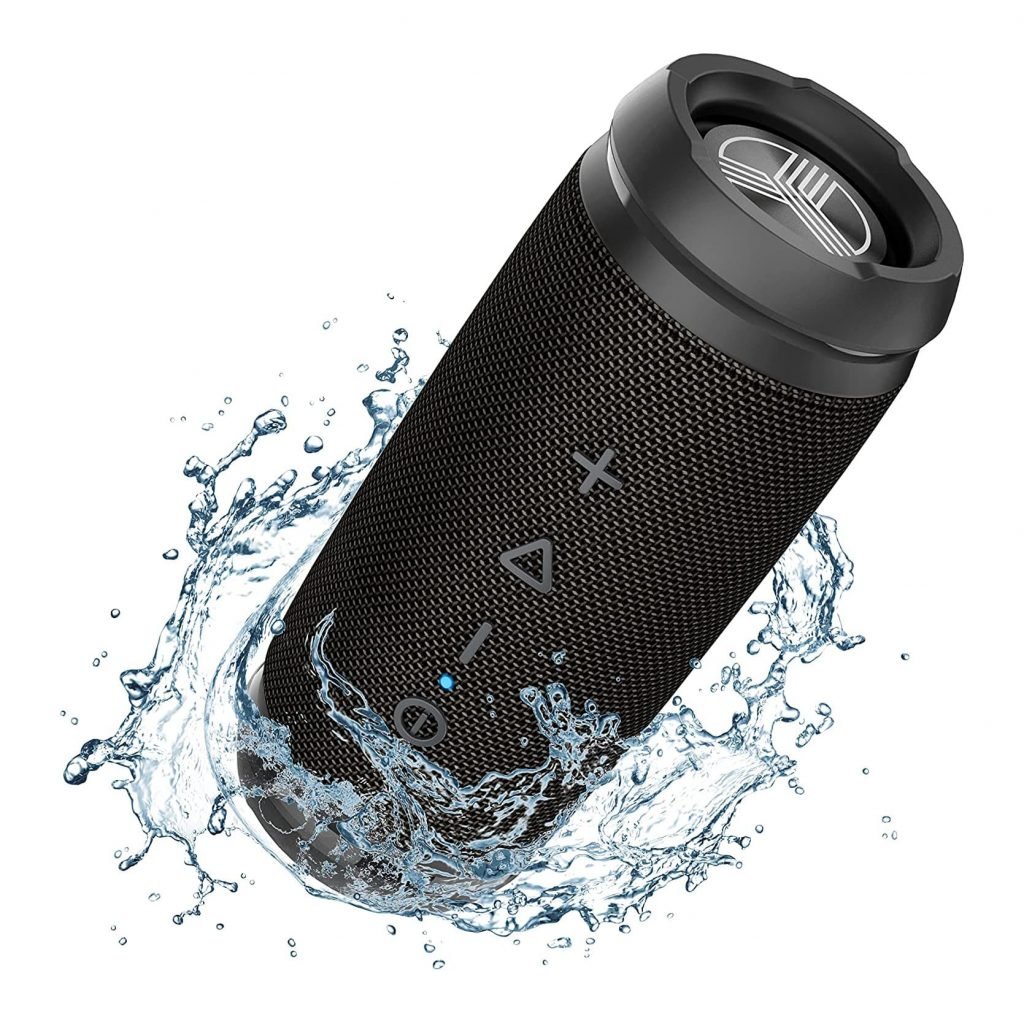 Battery Life:
Up to 25 Hours
The soda can-sized HD7 is the smallest of the HD family of speakers, designed primarily for outdoor-related uses such as hiking, cycling, or camping. Its lightweight and minute design make for a backpack-friendly speaker that can easily fit into the cup holder compartment of your bag, or even be attached to your belt or bag- you won't even notice the extra weight. The HD7 also features a bike clip attachment (purchased separately) for you to mount the speaker to your bike frame so your tunes follow you on your two-wheeled journey!
While the HD7 may not be the loudest speaker on the market, it is certainly able to reach a satisfying volume that won't disappear beneath a conversation or street noise. Sound-wise, my only issue with the HD7 is its lack of low-end depth and body, however, one can't expect ground-shaking bass from such a small speaker.
This model can operate for up to 25 hours on a single charge, can be repowered within 3 hours and ready to go, and can also pair with another HD7 speaker for increased volume levels or to achieve a wider stereo field.
Overall, the HD7 is an incredibly little speaker for casual use around the house or to accompany you on any adventure, rain or shine.
Read our full review on the Treblab HD7
Treblab HD77- for use around the home or small Friendly gatherings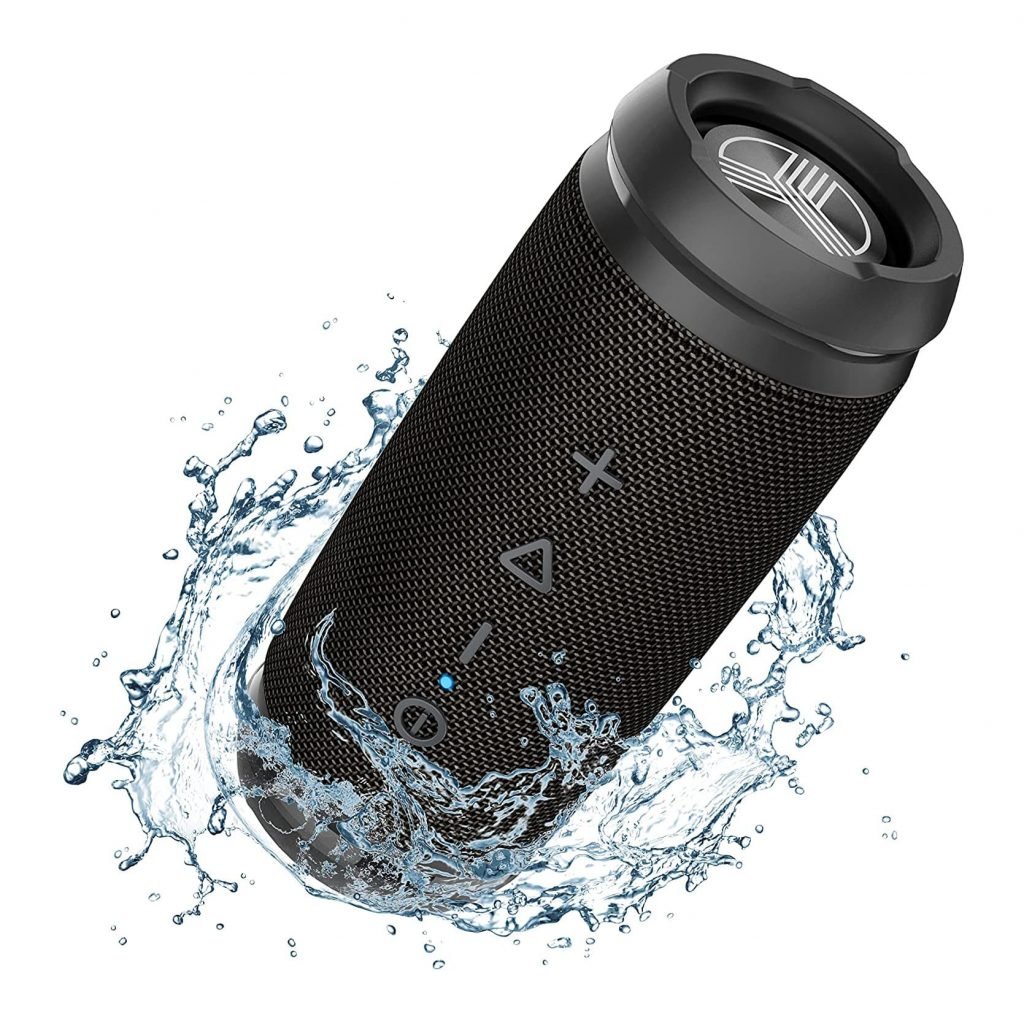 Battery Life:
Up to 20 Hours
The HD77 speaker is only slightly larger than the HD7, and is still incredibly portable and lightweight. Aside from this size difference, the other variances between the two are sound and performance-related specifications.
Due to its slightly larger driver size, the HD77 is capable of reaching louder volumes than the HD7, and the bass response is remarkably improved. While it still can't necessarily provide foot-tapping grooves like larger Bluetooth speakers, you will notice a great difference in the fullness and overall depth of this speaker. The HD77's battery life is not as great, however, and can only perform for 20 hours before a recharge will be required, and this can take up to 4 hours, depending on the current battery status.
The HD77 is also available in several colors, setting it apart from the rest of the HD range which are only presented in black- the HD77 comes in blue, black, and gray, and the sides of the speaker are illuminated with ambient LED strips.
The HD77 is comparable in size and features to Treblab's FX100 portable Bluetooth speaker. While they share many features, the FX100 has a 15-hour battery life advantage over the HD77, however, its lower water-resistance rating and severely decreased potential output level deem the HD77 my favorite of the two.
Read our full review on the Treblab HD77
Treblab HD Max – for house parties and immersive sound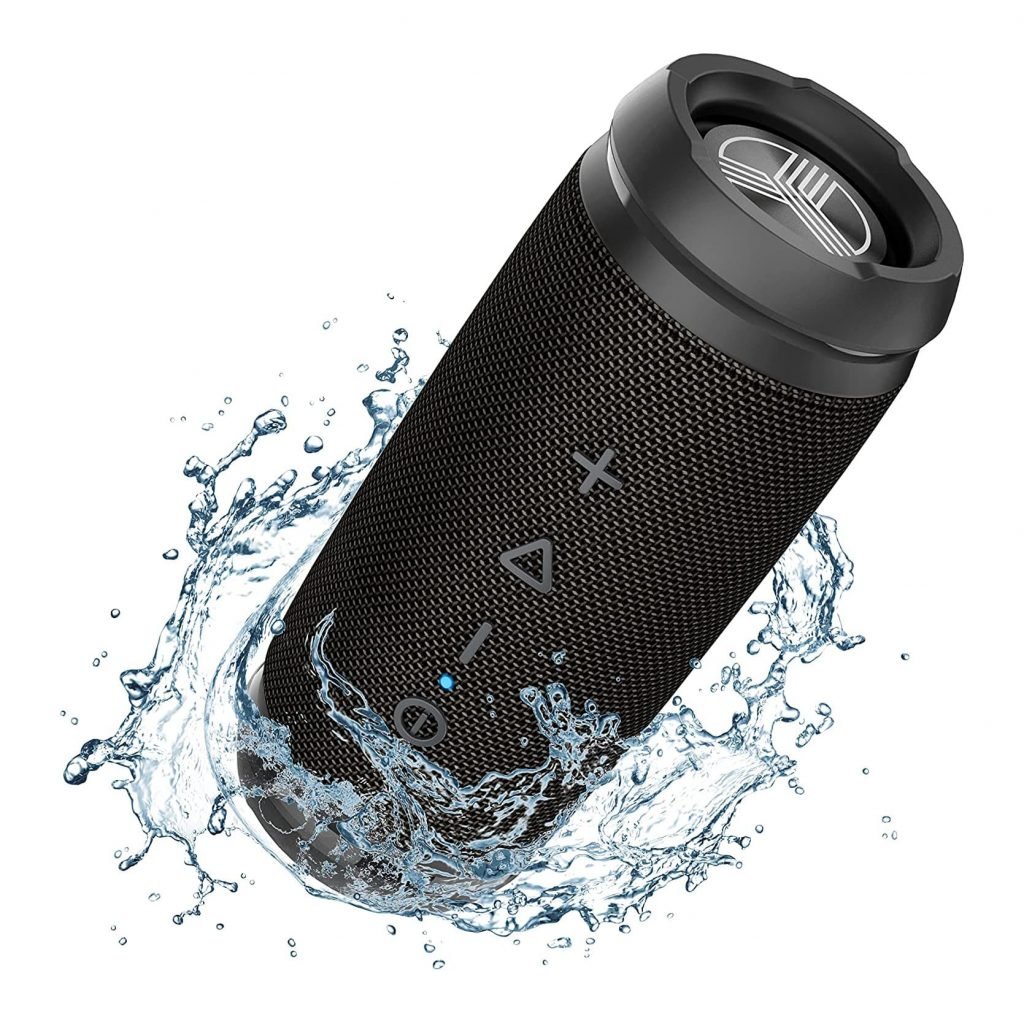 Battery Life:
Up to 20 Hours
The largest of the 3 HD speakers, the HD Max, is around double the size of the HD77, and can push out some serious volume- enough to power a small house party, or shake the walls if you pair it with another HD Max.
Designed primarily for party applications, the HD Max possesses the same water-resistance capabilities, which can be quite important considering there is a bottle opener attached to the carry strap. The HD Max's battery life is still decent at 20 hours, with a 5-hour charge time, and the speaker can charge your mobile phone using its USB output.
A feature I really enjoy on the HD Max is the 'Sound Mode', which allows you to toggle between 3 equalization presets to dial in the speaker to sound its best in whatever setting it is situated. The 3 modes include Indoor, Outdoor, and Bass Boost. I explain these functions in greater detail in the HD Max review, but they all have their uses and I'm sure you'll be able to find a setting that works best for your environment.
Read our full review on the Treblab HD Max
If you're still struggling to decide on a Treblab HD Bluetooth speaker, I recommend re-evaluating your intended uses for your new speaker including How loud do I need the speaker to pump? Where do I plan on using my new Bluetooth speaker? and Do I require any specialized features?
The HD Range of Treblab Bluetooth speakers is evidently inspired by JBL's design and features, though they are available at slightly lower price points. While the sound quality is not quite the same as that of JBL's Charge and Flip speakers, Treblab's unique sound signature and well-built speakers, coupled with handy additional features make for great budget-friendly Bluetooth speaker choices.
Treblab also manufactures one other speaker outside of the HD range- the FX100 portable Bluetooth speaker. The FX100 is around the size of the HD77 and sits in the same price bracket. The main difference in this speaker's performance to those in the HD range of Treblab Bluetooth speakers is the battery life capabilities, where it can run for up to 35 hours, though this does come at a cost: while the speaker is the same size as the middle sibling HD77, it carries less power than the tiny HD7 speaker. The FX100 also features an onboard battery bank- a really useful feature, but it is only IPX4 water-resistant, allowing for exposure to gentle splashes from any direction.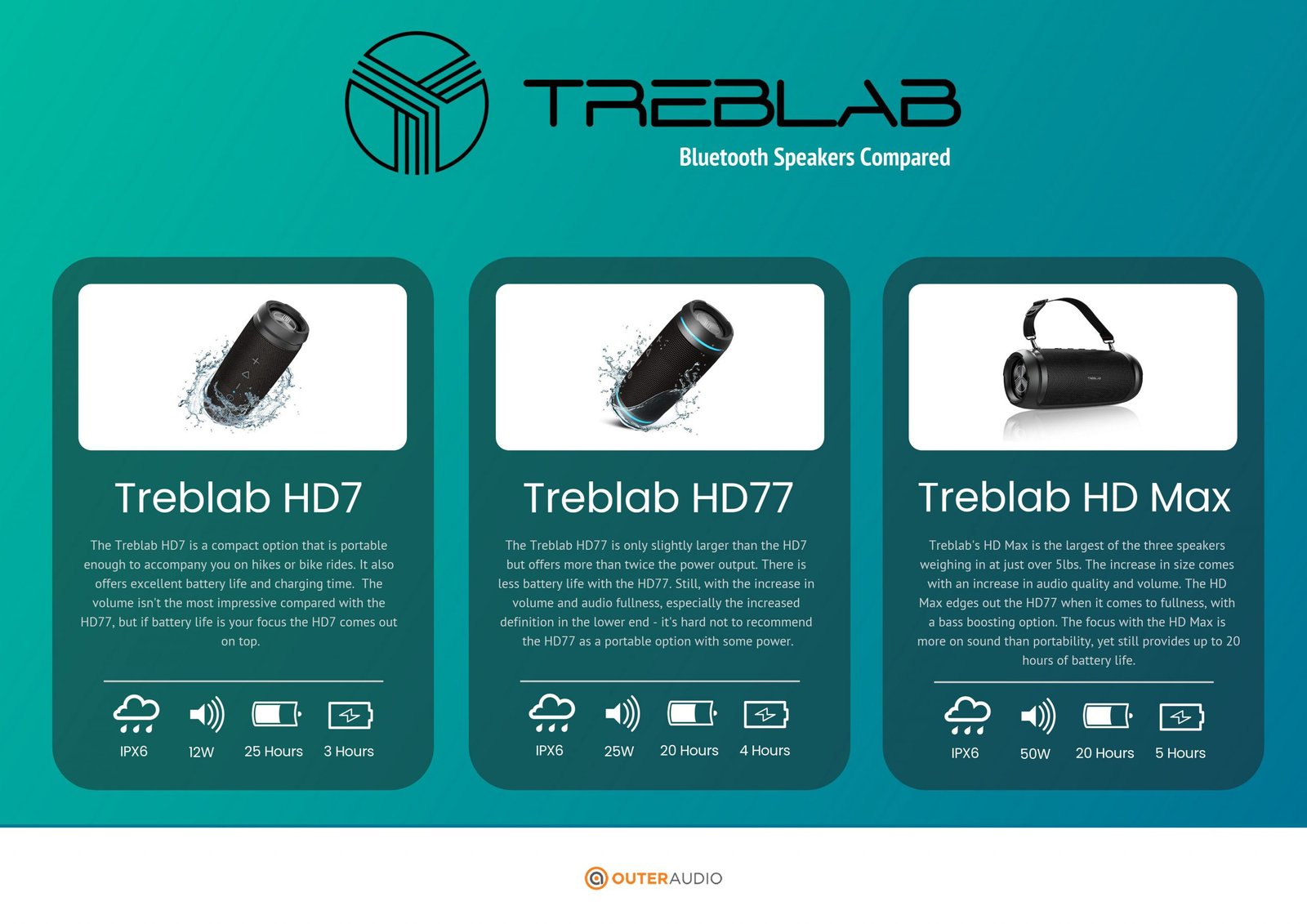 Below is a comparison table, showcasing the features of the HD range of Treblab speakers:
| | | | |
| --- | --- | --- | --- |
| Feature | Treblab HD7 | Treblab HD77 | Treblab HD Max |
| Water-Resistant | Yes, IPX6 | Yes, IPX6 | Yes, IPX6 |
| Battery Life | Up to 25 Hours | Up to 20 Hours | Up to 20 Hours |
| Charge Time | Up to 3 Hours | Up to 4 Hours | Up to 5 Hours |
| Handsfree Calls | Yes | Yes | Yes |
| Sound Modes/Bass Boost | No | No | Yes |
| Party Chain/Pairing | Yes | Yes | Yes |
| Available Colors | Black | Black, Blue, Gray | Black |
| Bicycle Mountable | Yes | No | No |
| Size | Tiny | Small/Medium | Large |
| Dimensions | 7.3 x 3 x 3 | 6.24 x 2.56 x 2.46 | 12.4 X 4.8 X 4.8 |
| Weight | 12.4 ounces | 1.38 lbs | 5.97 lbs |
| Power Output | 12W | 25W | 50W |
| Carry Strap | Yes | Yes | Yes |
Overall, for an active person who plans to take their Bluetooth speaker on various adventures, I would recommend the travel-friendly HD7. If you're looking to throw parties and get your friends dancing, the HD Max is without a doubt the speaker for you. And if you're looking for something capable of both, to an extent, the HD77 is a safe option.
Frequently Asked Questions
How do I connect Treblab Bluetooth speaker?
To connect or pair your Treblab speaker, you will need to hold down the power button for 3 seconds until it enters pairing mode. You'll then be able to discover the device on your phone/pairing device.
How long is the Treblab warranty?
Treblab typically offers a 12-month warranty on its products.
How do you EQ a Treblab speaker?
While not all models support a native EQ option, the HD Max offers the ability to toggle between 3 EQ settings using their mobile app.
What is the best Treblab speaker for outdoor activities?
Due to its small size and extended battery life, the HD7 is a good choice for active individuals.
What is the loudest Treblab Bluetooth speaker?
The HD Max is the loudest of Treblab's offerings with 50W of output.
Thanks for your feedback!