Have a tailgate party coming up? Whether you're hosting it or merely attending one, perhaps we can help. We've put together a tailgate checklist of the most important items you need to make it a success. Needless to say, this list isn't exhaustive but we believe the following should be the first to appear on your itemized to-take-along list.
But before you throw any of these into the boot of your car, make sure you familiarize yourself with the tailgating rules of the particular stadium. You don't want to be caught on the wrong side of the law regarding party times and fan conduct.
Now that we've got that out of the way, let's get straight into it.
1. A Sound System to Throw Down the Beats
The first thing you'll obviously need to kick start your tailgate party is a quality sound system. Unfortunately, an ordinary stereo with mediocre sound simply won't cut it. Naturally, if the purpose of the party is to celebrate a win, everyone will be fired up. So a sound system that'll rise above the noise and excitement in the atmosphere is the one you want.
Since you'll be outdoors, you'll need a sound system that allows for wireless connectivity and can be heard clearly from a distance. If you don't want to cut your party short, long battery life is non-negotiable – don't you agree?
Also if you can get a portable one that's easy to carry around that would be ideal. Fortunately, since tailgating gained momentum over the years, there's an increase in tailgate speakers on the market, and designs have become more & more practical. There are some great speakers that can double as house or block party speakers when there's no game on.
Other useful features include Bluetooth and auxiliary inputs. It helps that you also get a mic along with it in case you're planning on including some karaoke at the party.
2. A Cooler for Your Frosty Adult Beverages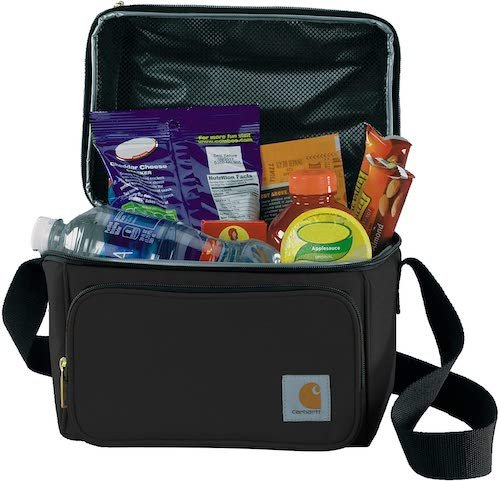 What's a tailgate party without ice-cold beers? There's nothing worse than serving lukewarm drinks under the scorching sun—or in any weather for that matter. Unless of course, it's a hot beverage! But before you go looking for that old large and heavy cooler box, why not try something more portable & convenient?
Keep the drinks nice and cool by including a cooler on your list of tailgate party must-haves. What's nice about a cooler bag (as opposed to a box) is it's pretty lightweight. You don't have to worry about lugging it around everywhere you go. If need be, you can carry it over your shoulder if you want to change locations.
Comfort aside, modern coolers are designed with effective insulation properties – regardless of the prevailing temperatures. And if you can get a spacious one to pack as many drinks as possible that'd be ideal.
Mind you, for an outdoor event you also want one that's strong enough to handle the gravel underneath and the heavy-duty handling. We'd like to believe you'll be attending a number of these tailgating parties so a durable unit is always best so you get value for your money.
3. Comfortable Chair for People-Watching
We don't know about you but in our experience tailgate parties can even take all afternoon. That's how fun they are. Now, don't let sore and aching feet spoil the fun.
Make sure to pack yourself a chair to give your legs a rest. And if you brought your kids with you, they'll definitely thank you for this. Other than that, a chair will come in handy for meal times or just to sit down and relax.
But if you expect to enjoy your afternoon while seated then just any chair won't do. Make sure you pick one that's comfortable enough to sit in for long periods. Here we mean looking for one that has a bit of padding or even a back and armrest. A reclining chair is also a good idea for added comfort.
When deciding on a chair to take to a tailgating party, you can't only focus on how comfortable it will be at the venue. Also ask yourself this: How easy is it to transport there? If you can get a folding chair that's easy to pack up it will be to your advantage.
4. A Grill to Sizzle those BBQ Patties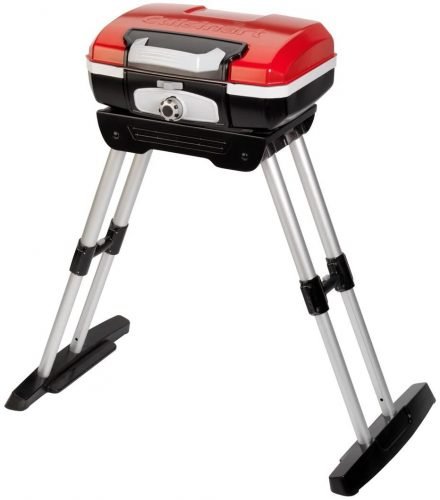 It goes without saying: A cookout is a common occurrence at any tailgate party. For this reason, a grill might very well be the first item you must pack. In actual fact, not just one but you can consider more. After all, plenty of food is non-negotiable if you want your party to be a success.
You don't want any hassles transporting your grill to the venue so a portable grill is always a good idea: One that you can easily and safely pack onto your vehicle. More often than not these grills can be attached to the rear of your car. Make sure you pick one that's compatible with your vehicle so that mounting is a breeze.
You'll obviously be attending quite a number of these tailgate parties so a durable unit that is built to last is the one you want. If you can get one with a rigid steel frame that would be best.
Moving on to functionality, picking a large grill with plenty of cooking space will be to your advantage. That way you get to spend more time eating, relaxing & enjoying the party than preparing food: Grill everything in one go.
Bonus: If you can get one that's easy to clean, that will work out better. Some grills come with removable parts such as cutting boards. This makes cleaning up that much simpler.
5. A Canopy to Keep you Going, Come Sun or Rain!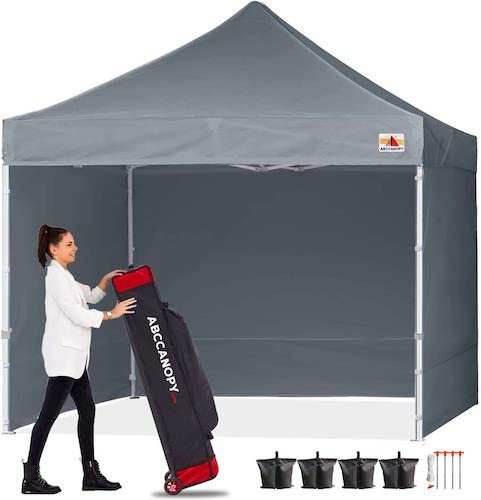 Don't let the sun or rain spoil your fun. Unless you plan on getting a tan, invest in a shade canopy and enjoy your party regardless of the weather. Sure you can always apply some sunblock or wear a sun hat but a shade canopy is a more effective option.
The best part is they are really not that costly, depending on the brand you pick. We must point out that you don't have to opt for the most expensive option. As long as it's roomy enough to shade a large number of people and keeps the UV rays at bay, that will work.
Another thing your canopy must allow for is the ease of installation. You don't want to spend half the day trying to assemble it. So if you can get one with intuitive setup procedures and height adjustment abilities that would be ideal.
Final Words
There you have it: We believe these are the five most important items to take with you for your upcoming tailgate party. Not to say we've exhausted the list of essentials but having the above-mentioned five will prove pretty useful in getting the party started.
Feel free to throw in some extras including blankets and throws where necessary depending on the weather. Don't forget your utensils and some charcoal to get the fire started. Wipes are also great for those quick and easy cleanups, as well as trash bags so you don't leave a mess.
Do you have any other suggestions? We'd love to hear your feedback so leave a comment below and help others enjoy their parties even more in the future.
Thanks for your feedback!