Good active noise-canceling (ANC) headphones come at a premium. If you have shopped around for ANC headphones, you'll know you're looking at a minimum of $200 for a decent pair. Soundcore is on a mission to change that with the Anker Soundcore Life Q20 headphones. But do they succeed?
Firstly, What is Active Noise-Canceling (ANC)?
ANC is a technology used to reduce unwanted noise. This canceling is most popular for use on planes where the hum of the engines can be loud, thus forcing users to turn up their volume. The obvious downside of this is hearing fatigue and possible damage to your hearing.
By reducing the surrounding noise, users can hear more detail in their cans and listen to audio at lower levels, even on planes. Some of the best ANC headphones will block out noise even when there is no audio playing.
ANC is most effective at canceling noise below 400Hz (lower mids and bass) but can work up to around 800Hz. High frequencies are also reduced, but not with the same high attenuation as lower frequencies.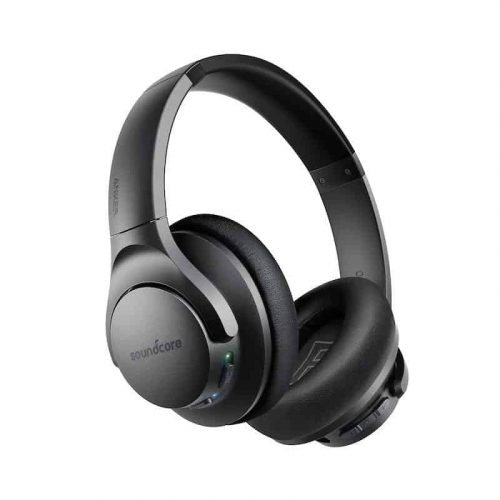 So, Are The Soundcore Life Q20 true ANC Headphones?
If you are expecting the Soundcore Life Q20 to be as good at ANC as Bose, Sony, Skullcandy or other premium brands, you will be extremely disappointed. But then the Soundcore Life Q20 cost $60 where the brands mentioned above cost in the hundreds for their ANC headphones.
The Soundcore Life Q20 noise cancelation is better compared to noise-isolation rather than pure ANC. There is some reduction in noise, but it's nothing like what you get from the premium brands. You will still hear a lot of background noise, but the Soundcore Life Q20 does a better job of noise-cancellation than other budget headphones.
So, the Soundcore Life Q20 is not a premium ANC headphone by any means. You will still get decent noise-canceling for use on planes and public transport. At $60, the Soundcore Life Q20 is undoubtedly one of the better options at this price point.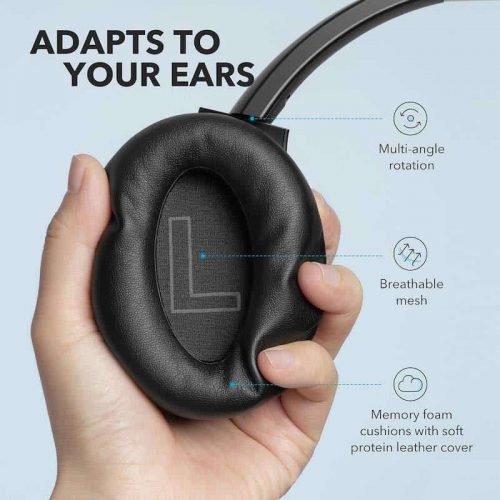 Design and Features
With the technicalities out of the way, let's look at the design and features of the Soundcore Life Q20. The Soundcore Life Q20 is a fully wireless headphone featuring the latest Bluetooth version 5.
The newest version of Bluetooth ensures you get excellent wireless audio quality without any latency. If you have ever experienced annoying lip-sync issues while watching videos with your wireless headphones, you'll be pleased to know Bluetooth 5 fixes that.
The Soundcore Life Q20 is a plastic headphone with large over-ear cups. The plastic has a premium feel and appears to be durable enough to last the usual rigors we put our headphones through.
Soundcore has covered the Life Q20's ear pads in a plush pleather material that provides decent comfort, even when worn for extended periods. The fit is firm against your ears without being too tight. This firm fit is not only good for comfort but also provides additional noise-isolation.
Soundcore advertises the Life Q20 as having a 30-hour battery life. The battery life is assuming the headphones are used without the additional bass boost feature (which we talk about in the sound portion of this article).
If you prefer to use a cable connection, or your battery is running low, the Soundcore Life Q20 does have a 1/8-inch output on the left earpad. Soundcore is kind enough to supply your with an AUX cord for this connection.
If you like using voice assistants like Siri or Google Assistant, you'll be happy to know the Soundcore Life Q20 has a built-in microphone. The built-in mic is suitable for making calls and for use with voice assistants. The call quality is excellent, with no complaints in that department.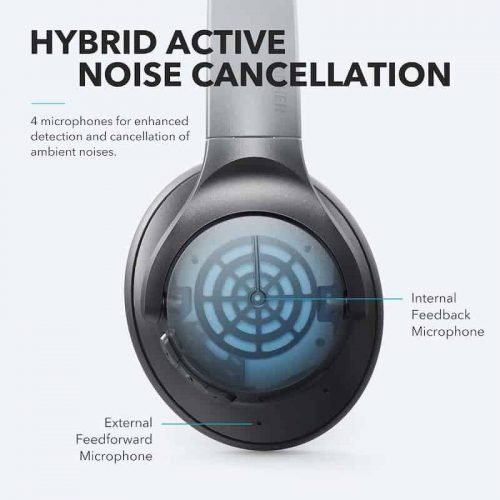 What Does The Soundcore Life Q20 Sound Like?
The Anker Soundcore Life Q20 delivers a surprisingly good sound for a $60 headphone. The headphones do lack some bass, but this is only going to be an issue if you consider yourself to be a bass head. For most genres of music, the bass is ok but could be a little meatier.
The Soundcore Life Q20 does have a bass boost feature; however, this boost produces a very wooly low-end sound that muddies the rest of the frequency range. I can't see many people enjoying the bass boost feature on the Life Q20. Without the bass boost, the sound is significantly better.
The mid-range and highs provide decent clarity, even for listening to your favorite podcasts or radio stations.
Overall, the Soundcore Life Q20 delivers a good sound for a $60 pair of cans. I don't think the Soundcore Life Q20 will blow you away, but for $60, I don't think you'll be disappointed with the sound quality.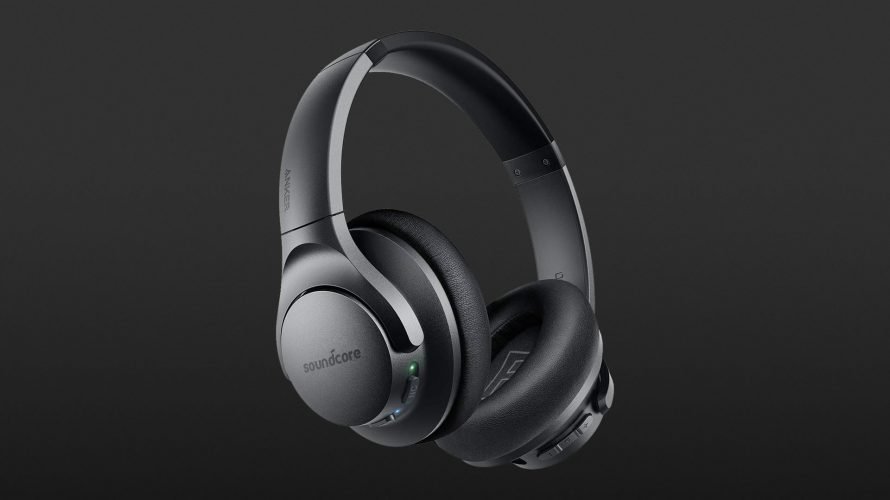 What's in the Box?
Anker Soundcore Life Q20
1/8-inch AUX cable
Micro USB charging cable
Carry pouch
Conclusion
So, the big question is how does the Soundcore Life Q20 stack up against other budget headphones like the Anker Soundcore Space NC or the ever-popular Cowin E7?
I think the Life Q20 is a better option when compared with the Cowin E7 or E7 Pro, but you'll get a better sound with the Soundcore Space NC. The Soundcore Space NC is $15 more so; it's down to whether or not you want to spend that little more.
As an ANC headphone, the Soundcore Life Q20 works as expected at the $60 price point. You're not going to enjoy Bose QC quality, but the ANC on the Soundcore Life Q20 is better than your standard passive noise-isolation.
I think you get a lot of value with the Soundcore Life Q20. If you are not too fussy about sound quality and don't like spending too much money on headphones, then these are a definite buy. If you prefer a premium sound and you're looking for the best noise cancellation, these might not be the headphones for you.
Thanks for your feedback!