The Klipsch AW-650 6.5″ is one of our best-selling patio speakers, and for good reason. The AW-650 is Klipsch's flagship patio speaker, offering extremely good audio quality and ease of installation, all at a price that, while not cheap, is very reasonable for the offering.
The speakers come with a C-style mounting bracket attached, and its loudspeaker has been built to deliver sound outdoors with an indoor effect.  The titanium dome tweeters do a good job of providing tight and clear highs, while the 6.5″ woofer drives an impressive bass and midrange response.
There is a 1-inch compassion driver for the midrange frequencies, which delivers a warm and clear sound that we look for in a good speaker.
This AW-650 has a durable plastic enclosure and an input-draining cup with threaded inserts. If you're looking for entertainment outside of your home, these are right up there as one of the most reliable options for most consumers.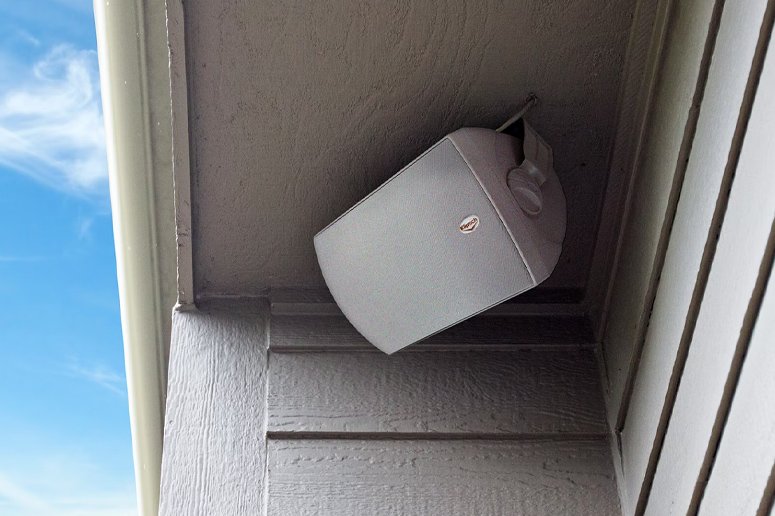 Klipsch AW-650 6.5″ Product Features:
Speaker
Non-corrosive Grille
Heavy gauge Zinc
C-Bracket
Threaded Insert
Manual
Even with the number of patio speakers available, the AW-650 has remained a favorite, with a reliable build and sound quality. Whether or not you choose to install them in plain sight or concealed under your eaves, they're easy to set up and hear clearly.
While on the topic of installation, there are few speakers with easier installation than the AW-650. For many consumers, outdoor audio seems like a good idea until they realize that it needs installation. An easy installation is a huge positive and is something that the AW-650 excels at.
The Klipsch Brand
This is a manufacturer that offers the highest level of perfection in almost every product they put out on the market. Aside from outdoor speakers, Klipsch also builds high-quality speakers for home theatre use.
This particular series is a 5th-generation speaker built from high-end materials, precision, and newer technology. This series makes accurate audio replication and does so with enhanced features. The drivers have been re-engineered, and the new crossover system makes the speakers as powerful outside your home as they would be inside.
Making the Most of your Yard
If you entertain a lot and enjoy having people over to socialize, you can make the most out of your back patio or yard with this model of speakers. With its all-weather build and great sound quality, it's easy to see why this is a staple product.
When mounting the AW-650, we recommend mounting these speakers under the eaves to protect them from weather and provide a good distribution of sound. This brand is great for anyone that wants a variety of audio outputs. If you're opting to install them indoors, this can be done following some basic installation tutorials.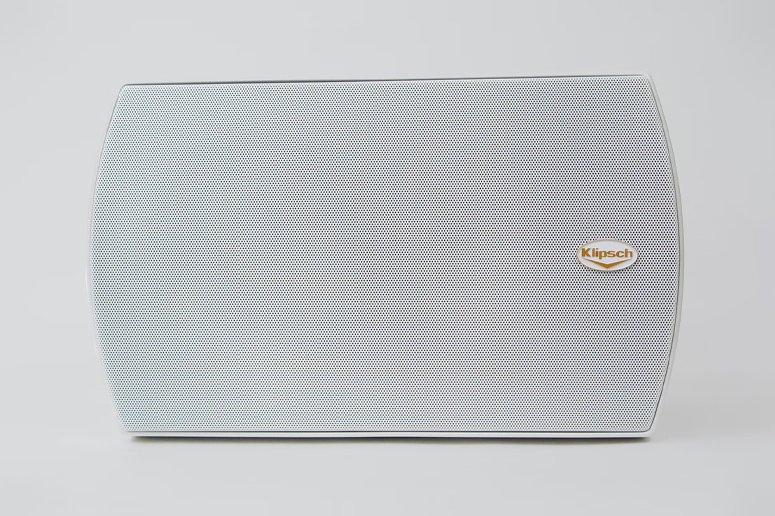 While they are not the cheapest speakers, they will give you more powerful, clear mid-range frequencies. You'll need an amplifier to adequately power these speakers, even though they do operate at a reasonably easy-to-drive impedance of 8 Ohms.
Because of the way that the AW-650 sounds, with rich bass, clear midrange, and tight upper frequencies, you'll find that this outdoor patio speaker is great for most genres of music or even listening to podcasts, news, or other voice-prominent media.
Design and Structure
The cones found in the driver of the Klipsch AW-650 6.5″ push to deliver strong sound waves. To push air outwards, the cone has to move. If the speaker flexes instead of moving, it can change the sound and distort it. Klipsch uses rigid material in this model to reduce flex and build a consistent audio pattern. The design of the product has a huge impact on what you hear.
This specific enclosure has been designed carefully, which helps because if the enclosure on any product is too wide, it can transform the way that it bounces inside of the cabinet – expelling an undesirable cross noise (getting in the way of the sound waves that come from the driver.) The Klipsch AW-650 6.5″ has no rattling or sound distortion.
Overall, the Klipsch AW-650 is a go-to all-around recommendation we make for consumers who know they want some music outdoors but aren't sure what they are after. Because the AW-650 is easy to install and still excels at both audio quality and build, it's tough not to recommend checking out the AW-650.
Thanks for your feedback!