Best Overall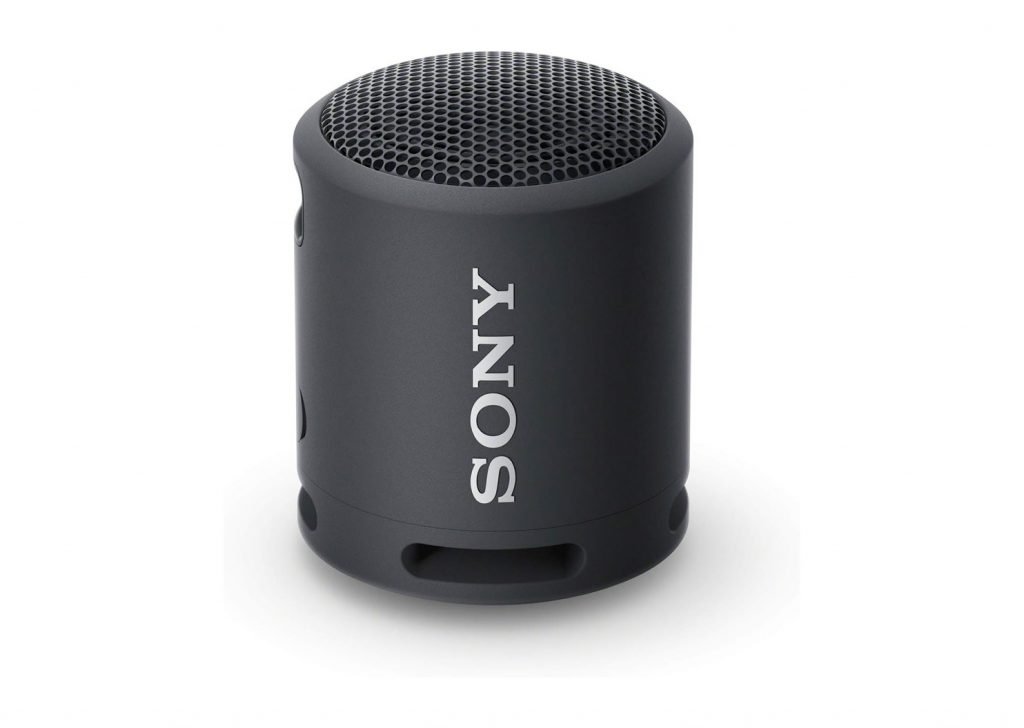 Sony SRS-XB13
The Sony SRS-XB13 is the best small Bluetooth speaker. It provides excellent battery life, great sound, and an affordable price point.
Best Controls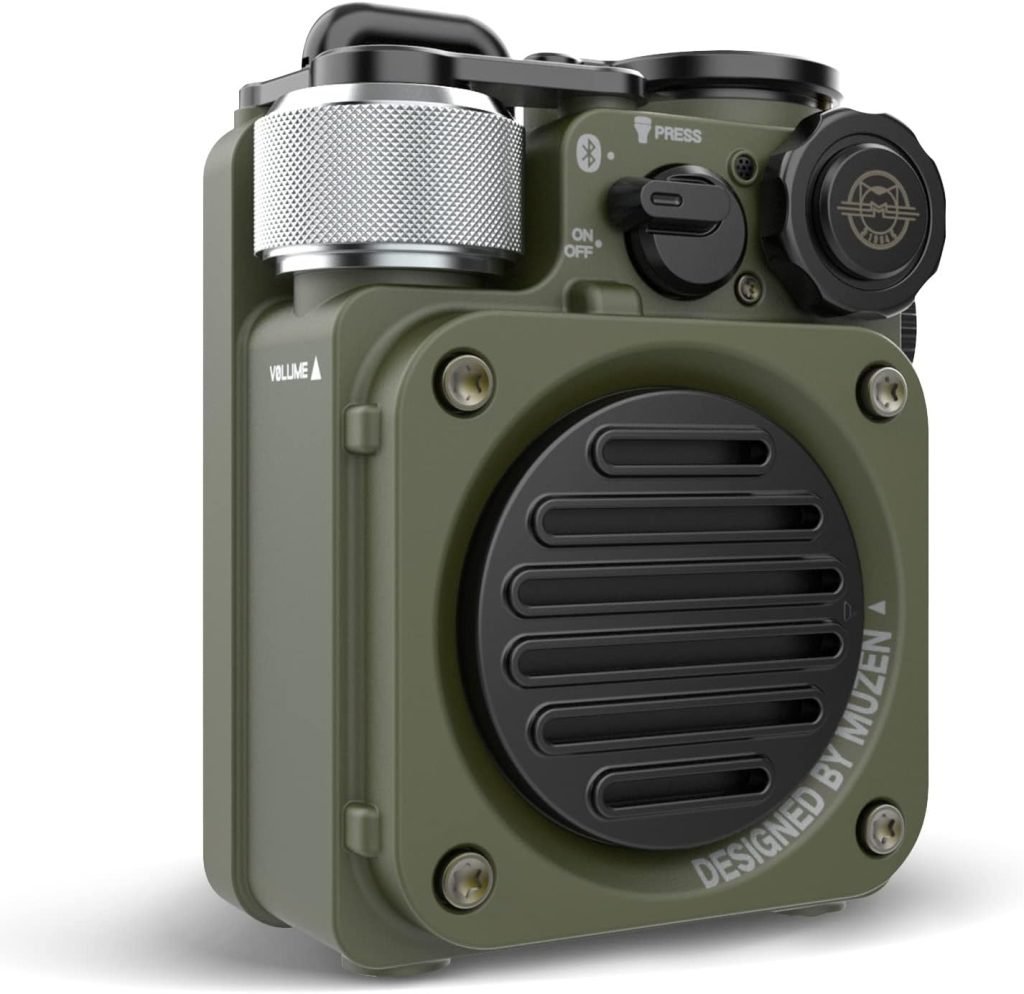 Muzen Wild Mini
The Muzen Wild Mini has the best controls for a small Bluetooth speaker. It uses unconventional designs to incorporate versatile controls.
Best Water Resistance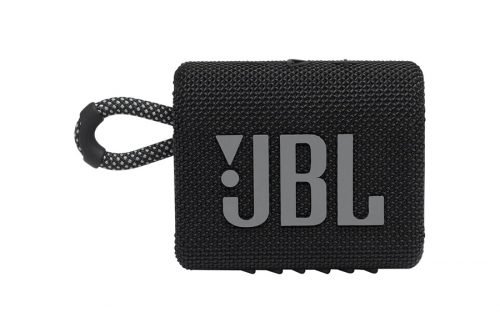 JBL GO 3
The JBL GO 3 has the best weather resistance. It effectively protects against dust, as well as splashes, sprays, and limited submergence.
Budget Friendly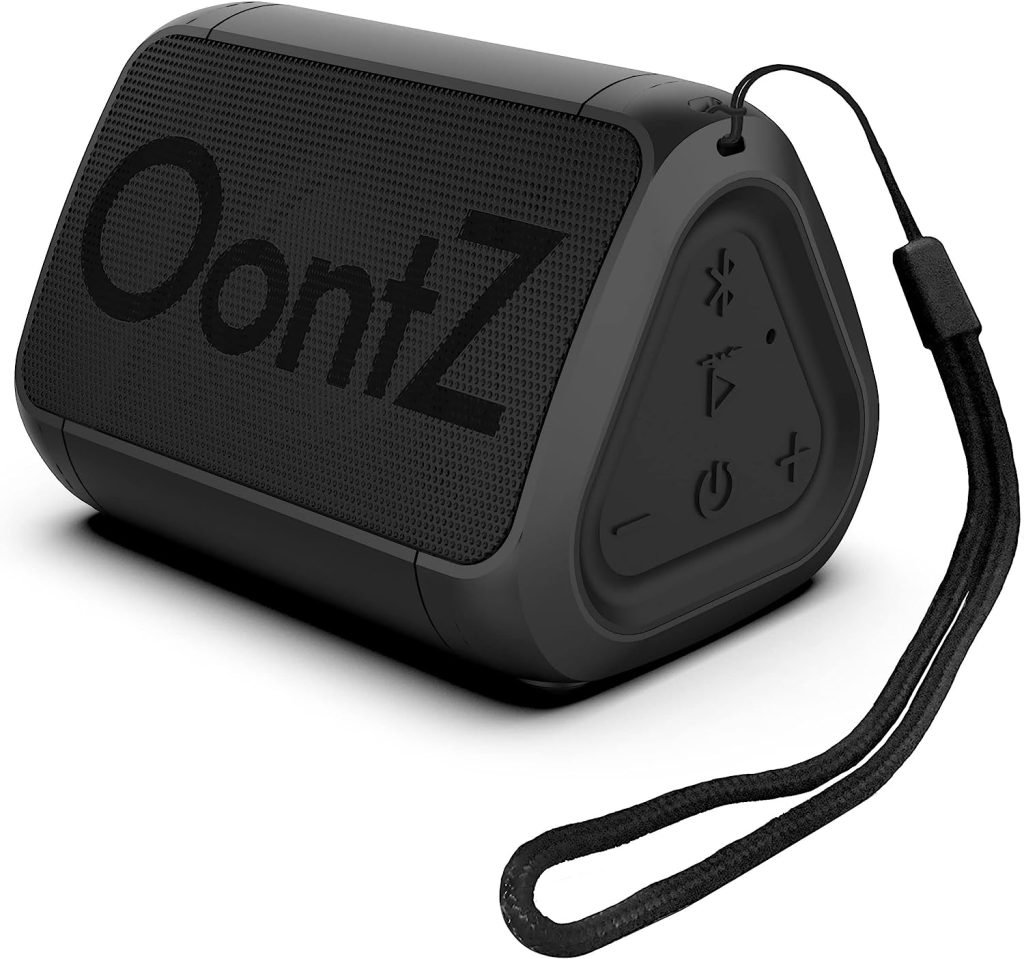 OontZ Angle Solo
The OontZ Angle Solo is the best small Bluetooth speaker available for under $20. While its performance is mediocre, for the price it offers good value.
Portable Bluetooth speakers come in various sizes, ranging from just a few centimeters in diameter to large systems that weigh more than 20 lbs. This article focuses on the best small Bluetooth speakers, with all speakers on this list weighing less than 10 oz. We pitted these five popular small Bluetooth speakers against each other to see which is the best to buy and for which purposes. Speakers in this size range are sometimes called mini Bluetooth speakers due to their compact nature.
Our Category Winners
What We Consider Small
Small, medium, large – these terms are all relative to the topic that one is discussing. When it comes to Bluetooth speakers, there's no clear definition of what small is. Some may consider the JBL Flip series small, while others may draw the line at speakers they can carry between locations.
For this list, we consider a small Bluetooth speaker a portable option that can easily be carried in one's hand, placed into a pocket, or in a small handbag. This leaves us with a collection of speakers with portability as the core characteristic. All these speakers are lightweight and extremely portable and are sometimes referred to as mini Bluetooth speakers.
The Best Small Bluetooth Speakers & How They Compare
1. Sony SRS-XB13
Also available from Walmart
Sony's SRS-XB13 is an interesting speaker; despite Sony releasing an upgraded version (SRS-XB100) in recent months, XB13 retains value and remains our top pick. While the XB100 sees minor improvements gained in audio performance, microphone quality, and newer Bluetooth version – the XB13 saw a big price drop when the XB100 hit the shelves, and this drop in price has kept the XB13 on this list.
The Sony SRS-XB13 features a short cylindrical design with an upward-facing driver. Sony's focus when designing the XB13 was to create a small speaker that's still able to produce deep and immersive sound. When I tested this speaker, I was impressed by how deep the bass presentation was for a speaker of its size, and the upward-firing driver creates a listening experience that can easily be enjoyed by a group of friends thanks to the audio dispersion. The midrange and treble on this speaker are also impressive and surpass that found in competitor models.
The Sony XB13 is the best-sounding mini Bluetooth speaker that I tested, providing significantly more bass than the others and also sounding the most balanced. One limiting factor of the XB13 is its modest volume levels. You'll have more than enough volume for casual listening and small groups, but the XB13 won't be able to fill a medium room like some larger speakers can. Thankfully, the relatively impressive dynamic range means you can crank this speaker up to higher levels than competitors without noticing as much degradation in audio quality.
It is both dust and water-resistant, carrying an IP67 waterproof rating. However, these ratings are slightly contradicted by Sony's recommendations around pressure sprays and direct contact with sand (more information on this is available in our full review of the Sony XB13). Still, the XB13 is rugged enough to take with you outdoors and enjoy as both an indoors and an outdoors speaker.
Sony estimates a battery life of around 16 hours, which is excellent, and while our tests fell slightly short of this, we were still able to get between 10 and 13 hours of playtime during typical use scenarios. Charging is done via a USB-C cable and takes just four hours to completely charge from an empty state.
Why The Sony SRS-XB13?
Sony's SRS-XB13 offers excellent sound dispersion and provides a sufficient low-end response, separating it from similar speakers. While the maximum volume level is modest, the XB13 excels in battery performance, depth of audio, and weather-proofing.
Deep bass
Wide sound dispersion
Excellent battery performance
Limited volume
Older Bluetooth version
2. JBL GO 3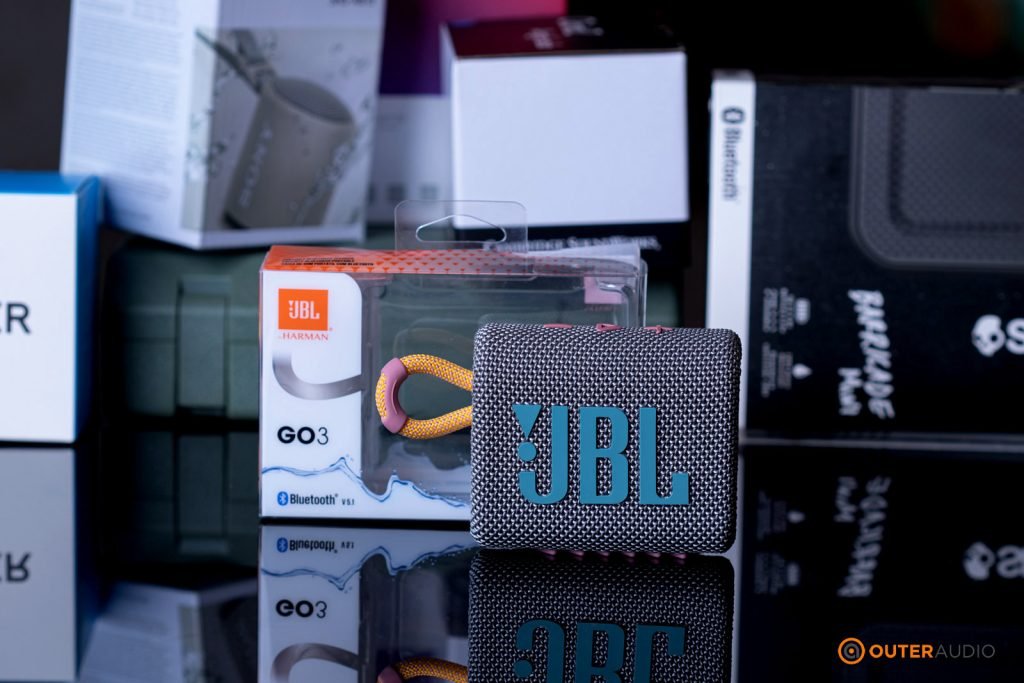 Also available from Walmart
JBL have historically dominated the Bluetooth speaker market, and it's safe to say that they are the most commonly known household name for these types of speakers. While JBL's range of speakers is a little hit-and-miss, the JBL GO 3 is one of their smallest portable Bluetooth speakers and also one of their popular sellers.
The GO 3 is around twice the size of the Muzen Wild Mini but weighs a bit lighter. It features a woven fabric exterior, making it durable and protected from tough handling. It also offers IP67 waterproofing, and in our tests, we found that it could still operate correctly even when submerged in water for short periods. This is recommended as a safety feature should you accidentally drop the speaker in water, but we recommend against intentionally submerging it.
The sound performance on the JBL GO 3 is decent, but it noticeably lacks deep bass. The low-end is deeper than the Muzen but falls short of the XB13. The midrange and treble are where the GO 3 does best, and the overall frequency response is reasonably balanced compared to something like the Oontz Angle Solo.
A weak point of the JBL GO is its battery life. You will get around 5 hours of playtime with the GO 3, which is substantially lower than other speakers on this list. What it lacks in overall playtime it compensates with to a degree with its fast charging, which sees the battery capable of going from 0 to 100% in around just 2 hours.
Why The JBL GO 3?
The JBL GO 3 is a well-rounded speaker, and it offers sufficient value across the board, but it doesn't excel at anything in particular. If you're looking for a safe bet and don't mind the somewhat mediocre bass extension, the JBL GO 3 may be what you're after.
Fairly balanced sound
Durable design
IP67 Water & dust resistance
Weak battery performance
Lacks low-end bass
3. Muizen Wild Mini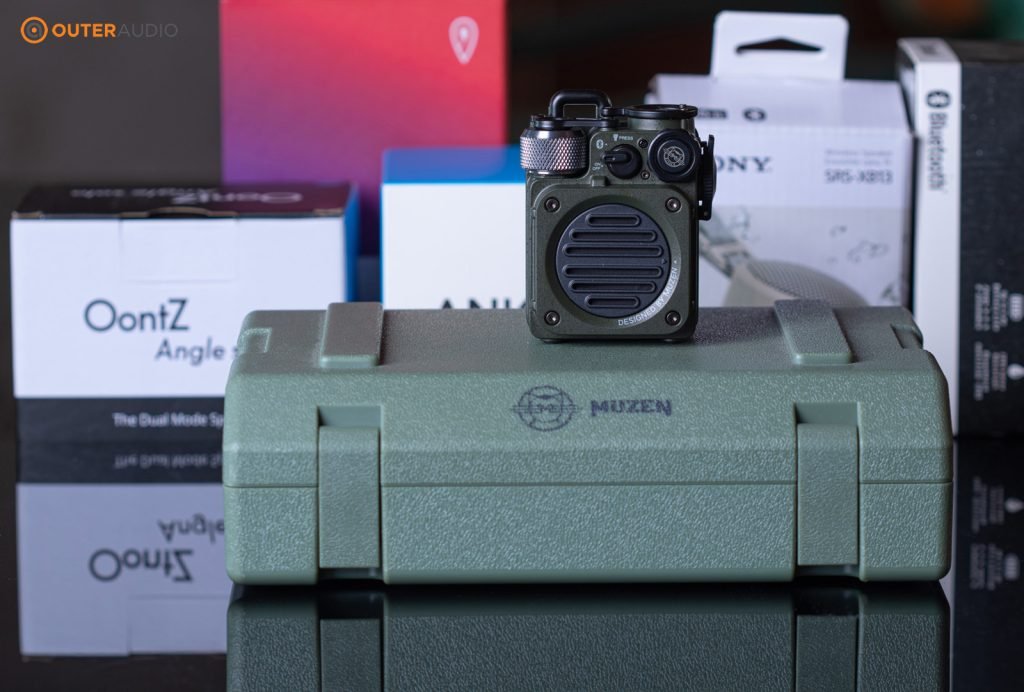 Also available from Walmart
The Wild Mini from Muizen is a unique Bluetooth speaker that takes on the appearance of a piece of military equipment, and in hand, it even feels a little like a grenade. The fully-metal design results in a weighty little speaker that is small enough to carry in almost any pocket.
The controls of the Muizen Wild Mini also set it apart from other mini Bluetooth speakers on the market. The volume is controlled via a textured silver dial on the upper left of the speaker, while the upper right control lets you skip between tracks both forward and backward when turned clockwise and counter-clockwise, respectively. The controls of the Muizen feel extremely intuitive after just a few uses. The LED indicator light area can also be toggled into a torch using the main power switch on the speaker.
The Muizen Wild Mini is a bright speaker with a lot of emphasis on higher frequencies. Compared to the JBL GO 3, there is less depth towards the low end, but the Muizen has a bit more separation in the upper frequencies, making it great for vocal music and acoustic elements. However, the Muizen lacks bass and isn't ideal for electronic music or hip-hop, where the bass forms an integral part of the music. The Muizen sounds best at around 50-80% volume, but limited dynamics mean that you will start to hear artifacts in the sound towards the upper levels of volume.
Moderate water resistance is offered, with the speaker being rated IPX5. This waterproofing will protect the speaker from accidental splashes, spills, and light rain. While sufficient for most users, this level of waterproofing falls behind the JBL GO 3 and Sony XB13.
The Muzen features an 800mAh lithium battery that is capable of providing up to 8 hours of battery life at traditional 60% volume levels, while listening at 80% volume will get you close to 6.5 hours.
Why The Muzen Wild Mini?
The Muizen Wild Mini is a robust and unique speaker that will also serve as a conversation starter. It offers the best on-speaker controls out of the speakers I tested for this list, and its extremely small form factor makes it great for taking with you wherever you plan to go. This isn't a budget-friendly speaker and is available for a retail price of around $100.
Unique design
Controls are easy to learn
Durable construction
Modest battery life
Only offers IPX5 water-resistance
Rather pricy
4. Anker Soundcore Mini
Also available from Walmart
Soundcore, a division of Anker, has been one of the largest growing Bluetooth speaker and headphone manufacturers over the last five years. The Soundcore Mini is the smallest Bluetooth speaker in the company's lineup and features a small soda can-style design with an upward-firing driver.
The Soundcore Mini features a primarily metal design and feels good in the hand. At 7.4 oz, this is a lightweight speaker that you won't have any problems carrying. It doesn't feature any carry loop, however, so you won't be able to hang the Soundcore Mini from your belt or the handlebars of your bike like you can with the JBL Go or Sony XB13.
This speaker doesn't offer any weather protection, so while you can still use it outdoors – be conscious of exposure to rain, splashes, or accidental spills. Suppose you like the looks of the Soundcore Mini but want water resistance. In that case, you can opt for the new upgraded Soundcore Mini 3, which costs a bit more but offers improvements in weather resistance, Bluetooth connectivity, and sound performance.
The Soundcore Mini's audio performance is fairly impressive and could be compared to the JBL GO 3's overall quality. What the Mini does best is producing big volume without too many artifacts towards the upper volume levels. The Soundcore Mini sounds better than the OontZ Angle Solo, particularly concerning bass performance and the sharpness of the treble. Still, the Soundcore Mini has limitations, and I've found that some lower frequencies are missed due to a limited frequency response range.
The upward-firing driver of the Soundcore Mini offers improved sound dispersion but falls a little short of the Sony SRS-XB13 in this regard.
The Soundcore Mini excels in its battery performance, achieving over 15 hours of use. It is also fast charging and can be charged from 0 to 100% within just 3 hours. This robust battery life is a big selling point for the Soundcore Mini.
Why The Anker Soundcore Mini?
Anker Soundcore Mini is a good Bluetooth speaker for those who do not require the rugged features found in waterproof variants. It has enough volume to fill a small room and is available at a very reasonable price point.
Excellent battery life
Impressive volume
Lack of bass
No weather protection
5. OontZ Angle Solo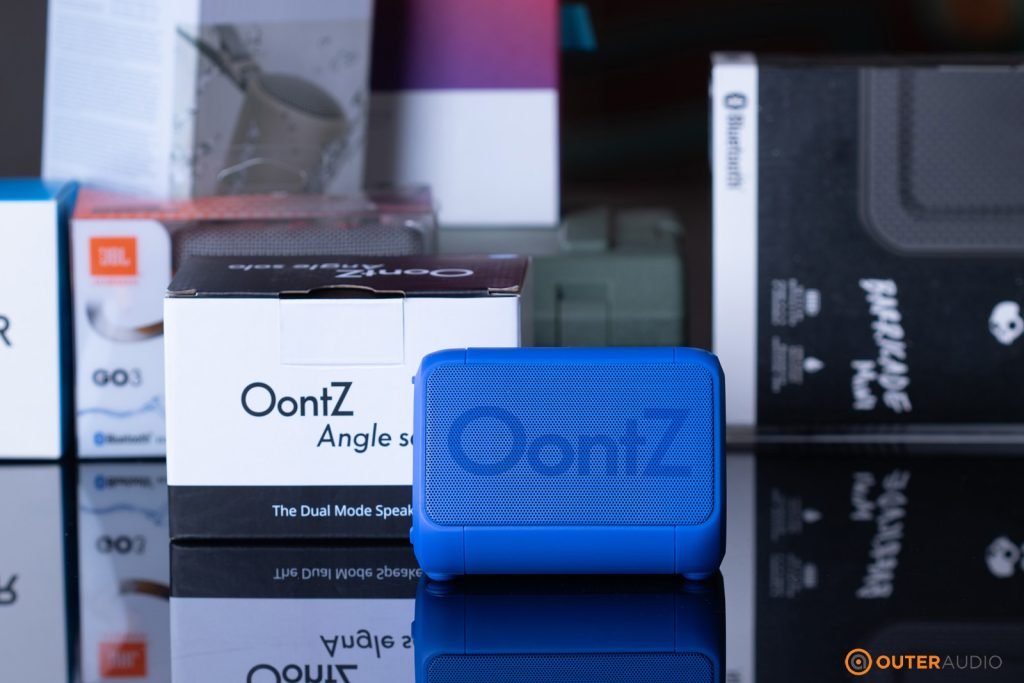 Also available from Walmart
OontZ is a product by Cambridge SoundWorks, a longstanding speaker manufacturer that is a division of Creative Labs, which is perhaps best known for its computer audio equipment. The Angle Solo is the smaller version of their popular OontZ Angle Bluetooth speaker, which has been considered a good budget speaker for many years.
The OontZ Angle Solo is substantially smaller than the Oontz Angle, measuring just 3.9×2.8×2.75″ and weighing 7.6 ounces. One of the reasons for the low weight of this speaker is the predominantly plastic design. While plastic is typically seen as a negative trait, the Angle Solo is designed so that the plastic construction can be seen as a positive. Not only does it reduce the weight, but the plastic used is durable, and the speaker can handle its fair share of bumps.
While this speaker does offer water resistance, like the Muzen, it offers IPX5. The Oontz Angle Solo is protected from splashes, spills, and light to moderate rain. However, unlike the Sony XB13 and JBL GO 3, it doesn't protect from dust or offer any resistance should the speaker become submerged in water. Still, the Angle Solo has value, especially given its extremely low price point.
The Angle Solo is another speaker that sounds quite bright. The Muzen also has a bright sound to it but performs better than the Angle Solo in almost all aspects of sound. The Solo comes across with a little more bass. The sweet spot lies around 60-70% volume before quality starts to degrade due to low dynamic range and compression artifacts. It finds itself in a similar situation to most speakers in this size range. The small driver size limits the amount of low-end response, and the Angle Solo also struggles with sound dispersion, which while not terrible, is remarkably better on the Sony XB13.
In terms of battery life, the OontZ Angle Solo sits around the middle of the pack with a total playtime of around 10 hours, estimated by the company. During my testing, I also found this number to be reasonable, even with slightly above-normal volume levels. It takes around 4 hours to charge fully.
Why The OontZ Angle Solo?
The OontZ may fall behind the pack in terms of overall audio quality, but its low price point, clean, fun aesthetic, and easy portability make it a great option for those limited by a small budget. Still, it's hard not to recommend investing a bit more and going with the Sony SRS-XB13.
Durable plastic construction
IP67 weather-resistance
Battery performance
Low price point
Sounds a bit sharp
Lacks bass
Speakers That Didn't Make the Cut
In addition to the speakers on this list, we've tested several others that we felt didn't perform up to our standards. The Skullcandy Barricade Mini and the Doss Genie are two examples of speakers that we would recommend against buying due to their subpar audio performance alone.
A Comprehensive Guide To Buying Small Bluetooth Speakers
Our buyer's guide is focused on providing essential considerations to keep in mind when looking to buy a small Bluetooth speaker. You can use the dropdowns below to read more about why these features are important and see which speakers excel at each aspect.
Limitations & Benefits of Small Bluetooth Speakers
Small Bluetooth speakers come with their own benefits and drawbacks, and it's important to understand them and how they may impact your portability and listening experience.
Benefits to Smaller Speakers
Affordable
Easy to Carry
Robust Weatherproofing
Small Bluetooth Speakers Are Affordable
Small Bluetooth speakers have the advantage of being some of the most affordable speakers on the market. A traditional portable Bluetooth speaker such as the JBL Flip will typically set you back between $50 and $200. In contrast, small Bluetooth speakers are budget-friendly and usually range between $20 and $70. Because these smaller speakers are frequently updated with new versions (offering improvements in Bluetooth version and waterproofing), we often see excellent-sounding mini Bluetooth speakers available at under $50.
Easily Portable
The topic of portability can be challenging due to its subjective nature. We could base a speaker's portability on weight, form factor, or whether it supports battery use. However, all small Bluetooth speakers are highly portable just by their nature. Some can fit into the pocket of your jeans, while others may require a small handbag, but you'll never have to worry about whether or not you have the space for a small Bluetooth speaker.
This becomes especially useful if you enjoy being outdoors, in situations where our mobile phone's speakers just aren't enough to create an enjoyable music experience. Bluetooth speakers in this size range are ideal for picnics, hikes, and other solo or small group activities.
Small Speakers With Big Improvements in Weatherproofing
Small Bluetooth speakers have better weatherproofing overall. This has historically been most accurate for bigger brands like Sony and JBL, but China's recent tech boom has also seen smaller brands adopting the same modern waterproofing measurements.
While not all speakers on this side offer waterproofing, we see many more speakers this size offering IPX7 or IP67 waterproofing compared to larger Bluetooth speakers that are focused a little more toward home audio. This buff against the elements helps refine these as outdoor-orientated portable speakers.
Drawbacks to Smaller Speakers
Limited volume
Lack of bass
Limited Features
Small Speakers May Lack Volume
There are tradeoffs made when manufacturers create small speakers. Smaller form factors require smaller drivers and small drivers aren't capable of producing the same kinds of volume and frequencies as larger drivers.
These speakers all have differences in audio properties, with some being louder than others. However, generally, smaller Bluetooth speakers are going to be limited. Most can produce enough volume for small gatherings of 3-10 people, though some can even fill a small room with decent audio quality.
Smaller speakers are also more prone to compression artifacts at higher volumes. We wouldn't recommend a small speaker like these if you're looking to throw parties of any kind.
Smaller Drivers & Slim Design Mean Less Bass
Low-end response is usually lacking on even the best small Bluetooth speakers on the market. Similarly to how the volume level is affected by the size of the drivers, so is the capability of having deep low-end bass.
It's not true to say that some smaller speakers can't have impressive bass. The Sony XB-13 provided a rich and pleasant low-end response, even with its smaller drivers. But by and large, we see a lot of smaller speakers sounding thinner than their larger portable counterparts.
Bells and Whistles
Speakers this size have a lot going for them. They're typically quick to charge with good battery life; their waterproofing makes them great for the outdoors, and they are affordable. However, they don't offer the latest tech features we tend to see in some larger speaker models. Looking for Wi-Fi connectivity? Going to be a problem… Battery life indicators? Rare…

This isn't likely to be the case forever, though, more recently, we've begun to see already some models coming out with smart assistant support. It's likely only a matter of time before we see mini Bluetooth speakers with additional modern technology.
Frequently Asked Questions
Interested in these speakers but have some questions? Our frequently asked questions aim to assist. If you don't find your question answered below, consider leaving your question in the comments.
Can I pair small Bluetooth speakers together?
While most speakers of this size do not support wireless stereo pairing, the Sony XB13 is a speaker that does offer this ability.
How loud can small Bluetooth speakers get?
Small Bluetooth speakers typically produce between 78 and 85 decibels of volume.
Can I take my speaker into the pool with me?
Even though many Bluetooth speakers of this size offer IP67 water resistance, you should not use these speakers inside any body of water. These water-resistance ratings are intended for protection and not as a feature. Consider a floating pool speaker if you want to use them in such a manner.
How do I control tracks on a Bluetooth speaker?
The way you control your speaker will come down to its design. Speakers like the Muzen Wild Mini focus on providing various control mechanics on the speaker itself, while other speakers may require you to adjust the volume or skip tracks with your phone.
Thanks for your feedback!