Founded way back in 1958, Koss started by developing the world's first SP/3 Stereophone. Since then, Koss has continued to design and manufacture quality stereo headphones with the likes of Tony Bennet and Frank Sinatra Jr. seen wearing Koss headphones. In 1969 the Presidential plane, Air Force One, was kitted with Koss stereophones. Today, Koss not only has a wide range of iconic headphones available on the market like the Koss Porta Pro but sports a wide product selection ranging from over-ear, on-ear, gaming headsets, wireless headphones, and earbuds, as well as Bluetooth speakers.

We caught up with their industrial designers, Nick Blair and Kegan McDaniel, to chat more about their work at Koss and upcoming products!
What's the last thing you shipped?
Drop + Koss GMR-54X-ISO Gaming Headphones, which is a customer version of our GMR-540-ISO Open-Back Gaming Headphones.
We collaborated with San Francisco-based Drop to develop the GMR-54X-ISO, tapping into its unique "Community-Driven" commerce platform to inform the product.
Featuring the unmatched sound quality trademark of the original, the Drop x Koss GMR-54X-ISO Gaming Headset Headphones come in Drop's exclusive midnight blue and feature a detachable boom mic, detachable in-line mic + remote, and cord splitter.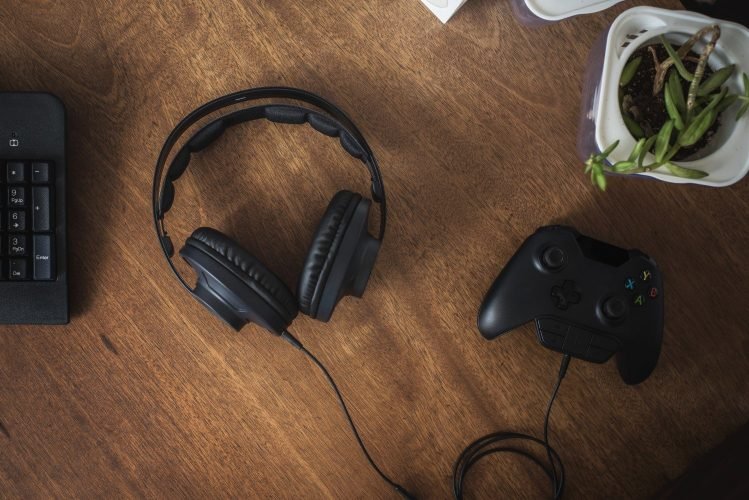 Can you name a time when your creativity or alternative thinking solved a problem in your workplace?
The user interface on headphones is difficult because, most of the time, the user has to interact with the controls blindly because the headphones are on the head. In the case of the BT539i Wireless Bluetooth Headphones, we laid out the controls in a logical circular formation that mimics a video game controller so that imputing commands were so intuitive that they do not require a line of sight to operate.
Would you mind sharing an experience in which you oversaw the assembly, fabrication, construction, maintenance, or modification of equipment – How did you communicate to the staff what you wanted?
There are some manufacturing processes that require automation over hand assembly to ensure perfect results. Fabric wrapping foam cushions are one of these assemblies. We worked very hard to develop automated fixturing that uniformly wraps knitted fabric around an open-cell foam cushion to provide uniform compression of the foam so as to not negatively impact the acoustics. All of this had to be done in a way where the cosmetic result was also flawless. Our hard work paid off.
Here are some images of our diaphragm manufacturing as well: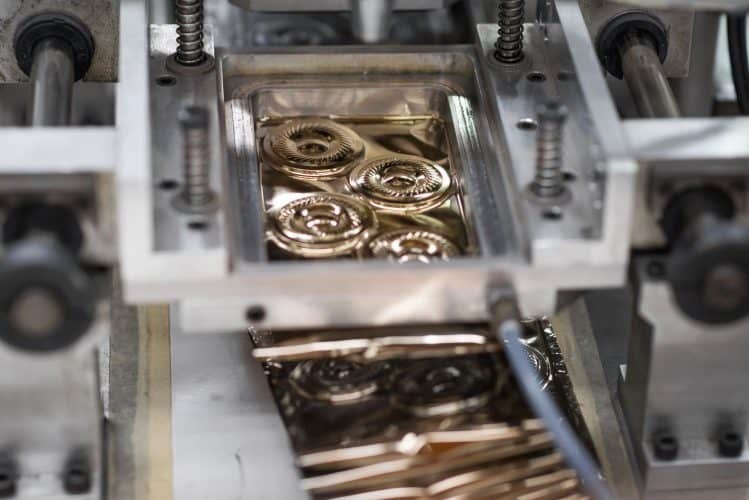 Which drives more product decisions – qualitative or quantitative data?
We are fortunate to have millions of products in the field. As a result, we receive a huge volume of quantitative feedback. This helps inform our design decisions, however, it is the qualitative input that we synthesize from smaller, targeted user groups that give us the real strategic edge over our competitors.
What would you say is the most difficult product to design?
Headphones are one of the hardest things to design.
Not only do they need to perform their primary function of delivering sound, but they also need to do it in a way that fits right, looks great, and lasts. Fortunately, through 60 years of developing stereo headphones, we have amassed a tremendous amount of knowledge in ergonomics, electro acoustics, and mechanical engineering which continues to drive the overall quality of our products forward.
What's the range of experience of the product design team?
Our design team has experience well beyond the headphone industry. Through working on projects ranging from commercial to medical, and companies from tech startups to Fortune 100s, we have amassed a number of diverse experiences and skill sets that help us to approach problems in a different way than career headphone guys.
How would you define KOSS's product philosophy?
Because our founder, John C. Koss gave birth to the stereophone industry in 1958, we feel a responsibility to continue to uphold the standard in quality in all things that we do.
Can you share some more early product sketches you've done?
How do you approach working with large amounts of information/data? How has your approach affected the company?
One of the things that we pride ourselves on is the ability to recognize fickle fads and temporary trends in the industry. This allows us to keep our compass trained on developing quality products that our customers can count on.
Thanks for your feedback!