Another newcomer to the portable speaker scene that is already making a name for themselves with their stylish designs is Outdoor Technology. The Los Angeles based company is driven by a passion to offer modern lifestyle gadgets with the drive to be outdoors. Although the company sells items such as cases, apparel, wireless headphones and wireless earbuds we will focus on their portable speaker offerings.
At the time of writing, Outdoor Technology offers three entries in the portable speaker market. The Turtle Shell 2.0 Bluetooth outdoor speaker which as the name implies is shaped like a turtle shell, the tubular shaped Buckshot super portable wireless speaker and their upcoming offering, the Big Turtle shell. The Big Turtle Shell had a goal of $40,000 on Kickstarter and ended with $315,222 in pledges so suffice to say it is quite an anticipated product.
One of the distinguishing features of the Outdoor Technology brand is the unique design of their speakers. They tend to favor a very modern approach with their speaker design and like to use bold colors as well as shapes. Even if you opt for their more neutral speaker colors, such as black instead of bright orange and purple, you will still have a piece of audio equipment that tend to grab the attention. There is a lot of substance to their style though, and their equipment tends to fare well in the durability department. With speakers that are shock proof, water resistant and very rugged you will never have to worry that your Outdoor Technology speaker won't be able to function out of doors.
Compared to some of the other brands, the equipment from Outdoor Technology is very reasonably priced for what you get. A lower price doesn't always mean that the speakers are cheap though and Outdoor Technology proves this with equipment that offers great audio quality. Their speakers are not the biggest on the market so you cannot compare the sound quality to some of the high-end brands, but when it comes to portable hardware that still manages to output great audio they do not disappoint.
Outdoor Technology Speaker Pros
Outdoor Technology is a brand that focuses on rugged and durable speakers that thrive in an outdoor environment. If you enjoy listening to your music outdoors, then this brand will not disappoint.
While Outdoor Technology speakers are not the best outdoor speakers on the market they perform admirably for their size and price range.
Outdoor Technology equipment is characterized by a stylish and eye-catching angular, triangle-themed design that has become their signature.
The brand is very affordable without sacrificing either sound or build quality.
Outdoor Technology Speaker Cons
At the moment the Outdoor Technology brand has a very limited selection of audio equipment although this is sure to change in the future.
If you are not a fan of their signature triangle-themed design you will have to opt for another brand as they use this feature on all their products.
Outdoor Technology is a good brand for people who love the outdoors and want to take their audio equipment with them wherever they go. As it is still a new brand with a limited selection of speakers it is still too early to know if they can maintain their quality, but so far it is looking good.
Summary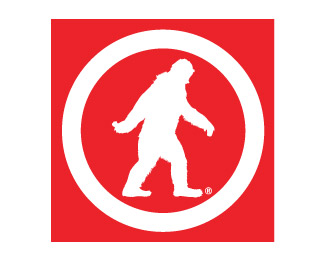 Article Name
Outdoor Technology Outdoor Speakers
Description
Outdoor Technology was launched in early 2010 and while they do not yet have many different speakers, their existing products are solid and well designed.
Author