OuterAudio is reader supported. We earn an affiliate commission if you buy through our links . Learn More.
For headphone fanatics around the world, CanJam is the event of the year! In case you're unfamiliar with The Jam, it's an annual exhibition hosted by Head-Fi, a leading online community for audio enthusiasts. The event is hosted in six cities, across three continents bringing the world together for the love of audio, with a focus on headphones, IEMS, and DACs.
What to Expect at CanJam 2019
Depending on which event you attend, CanJam features between 100 to 160 international brands with headphones for as little as $50 to a whopping $50,000. Yes, you have the opportunity to listen to them all!
Not only can you check out the latest headphones, but there are also amps, DACs, turntables, and other audio components audiophiles go wild for.
Brands to Look Out for at CanJam 2019
So, which brands and products can you expect to see at CanJam 2019?
If you're an IEM fan, FiiO is a brand you might want to look out for. They're causing quite a stir in the industry with their high-quality, competitively priced IEMs featuring premium Knowles drivers. Expect to sample the new FA1 and FA1 earphones at this year's event. You can also check out the new additions to FiiO's M-Series portable music players which take music portability into another dimension!
Another exciting IEM brand on display at CanJam is qdc (QDC). qdc is one of the leading IEM brands in China, however, they have yet to attain international notoriety. Be sure you check out their Anole range, more specifically the qdc 10 Armature Anole which is available as a standard or customized model. The Studio range from qdc is another great IEM range and comes in almost $1,000 cheaper.
If you prefer over-ear headphones, then you'll definitely be keen to visit the Abyss stand to check out the new DIANA Phi. Every headphone enthusiast online is talking about this new headphone and those who have listened to it using nothing but praise. Of course, the incredible AB-1266 Phi will also be on exhibition.
Sticking with over-ears, HiFiMAN will be showcasing the soon to be released Anada BT, a wireless version of the Planar-driven ANADA. HiFiMAN will also have the BA1000 portable speaker on display at CanJam 2019. The speaker boasts a 30W output and an impressive 72-hour built-in battery.
Popular audiophile headphone brand, Meze Audio, will also be showcasing some new products at this year's CanJam. The Empyrean is Meze Audio's latest offering available for pre-order on their website. You can give these innovative planar magnetic a taste test at the Meze stand.
DAC enthusiasts will be pleased to know Chord Electronics will be exhibiting at CanJam this year. Furthermore, designer Rob Watts will be presenting lectures on a couple of Chord's DACs. These talks are at select events so be sure to check the event schedule of the CanJam you're attending.
If you're on the lookout for a new power amp, headphone amp, DAC or line converter, then you'll definitely want to check out the Benchmark Media stand at this year's CanJam. The HPA4 Headphone / Line Amplifier is an absolute must see… or listen!
Conclusion
If you are an audio enthusiast and never attended a CanJam, then you should definitely consider heading to one of 2019's events. It's a great way to meet and interact with the brands as well as get professional tips and advice. Hopefully, we'll have some more reviews of the biggest products showcased at CanJam 2019 later in the year.
If you're interested, these are the dates for the remaining 2019 CanJam series:

Win an OontZ Angle 3 Ultra Bluetooth Speaker!
We're giving away a 3rd generation Oontz Angle Ultra Bluetooth Speaker!

To enter simply tell us, in 100 words or more, about your favorite speaker in the comment section of our best portable, loudest or party speaker articles.

If you own one, tell us what you like about it and how you use it. If you don't, tell us what you're looking for in a Bluetooth speaker.

Bonus entries if you share the article, subscribe to our newsletter or like us on Facebook.

*Terms: 100 Word Minimum. US and Canada only. Closing date: May 15, 2020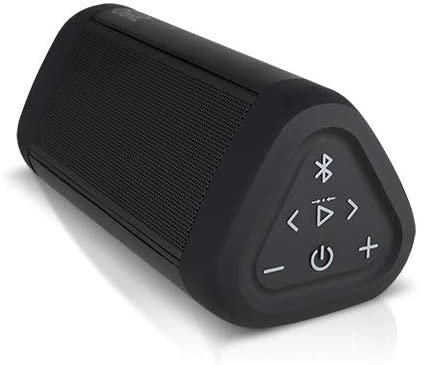 Subscribe to our newsletter
Get awesome updates and giveaways every week