There's no frequency quite as controversial as bass. Because bass is essential to many popular music types, people naturally seek out elevated bass. Even the most die-hard advocate for balanced sound likely started their journey into music with enjoyment for a more dominant bass response. This article covers the best bass headphones for both gaming and music.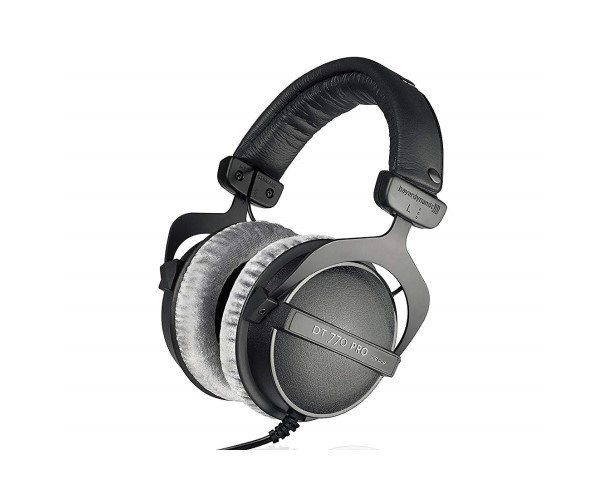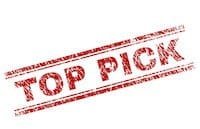 The DT 770 Pro by Beyerdynamic is a versatile and popular bass-heavy headphone that works well for gaming and music purposes.
Our Category Winners
---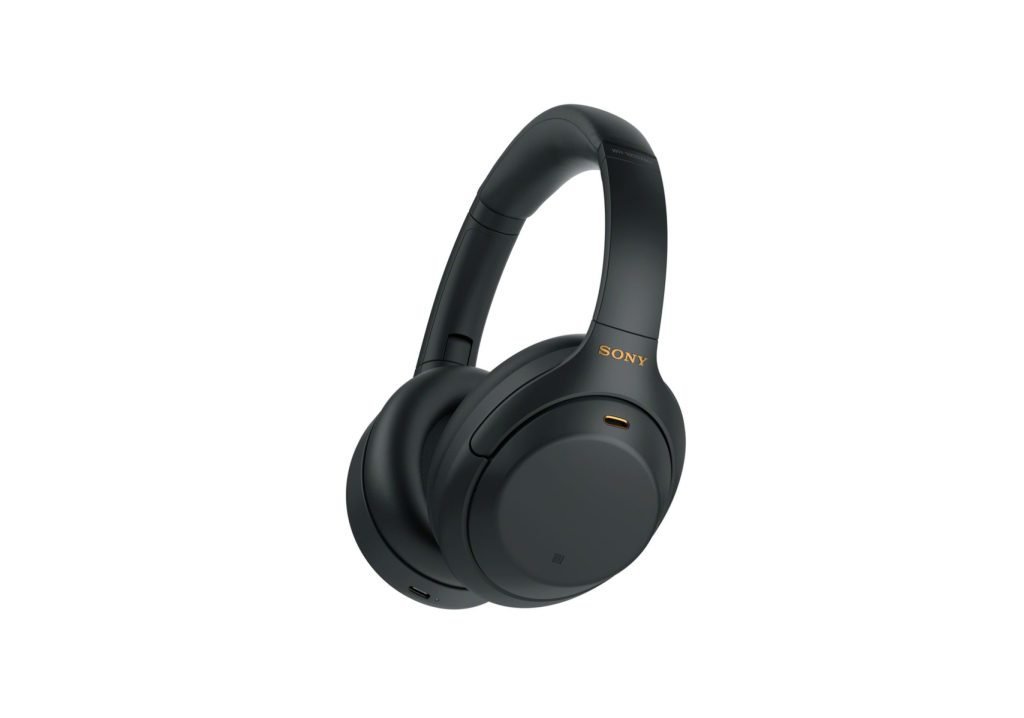 The Wireless Bass Headphones
The Sony WH-1000XM4 is the best choice if you want to go wireless. They feature extremely fast charging, a 30-hour battery life, active noise cancelation, and a noticeably emphasized bass. These comfortable, modern headphones are a clear winner in this regard.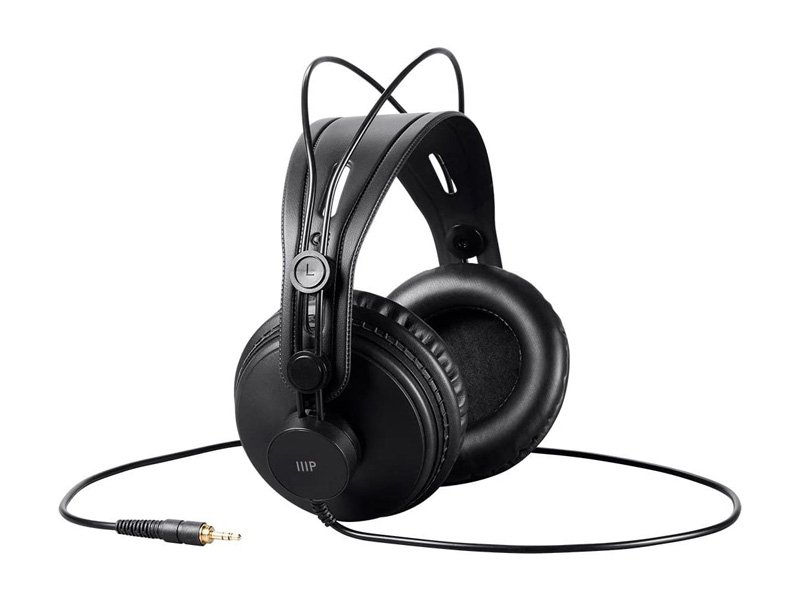 The Budget Choice
The Monoprice Retro is a classic bass canon that provides extremely heavy bass at a low price. These cans can be picked up for under $30. However, we recommend replacing the pads for another $15 for the best experience.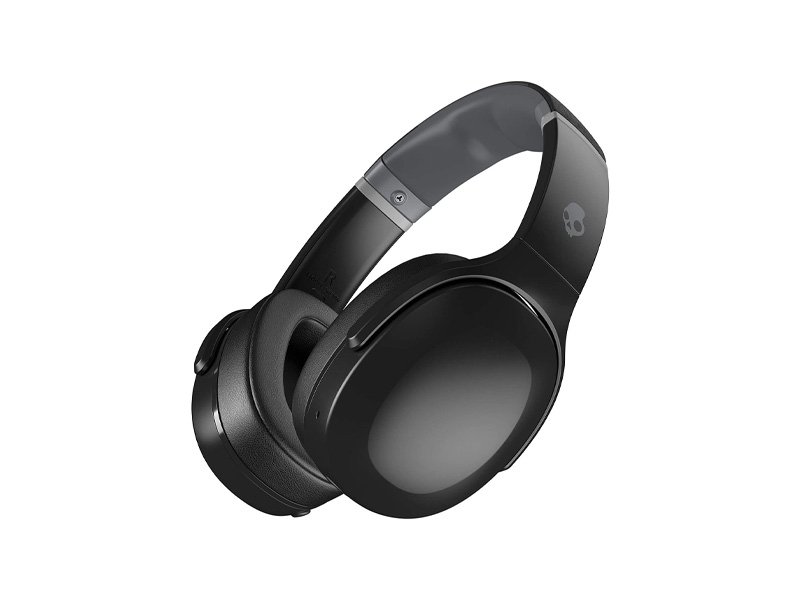 Best For Gaming
The Skullcandy Crusher Evo performs the best for gaming audio; it is a popular choice for both PC and console gaming. The rich bass and present highs will give you an immersive gaming experience. The Beyerdynamic DT 770 is also a close competitor in this category.
Best High-End Bass Headphone
The Focal Stellia is a high-end pair of headphones that stands out for both its beautiful design and the overall audio quality. If money is no object to you and you're after a pair of enthusiast headphones that still give a solid bass response, these are great.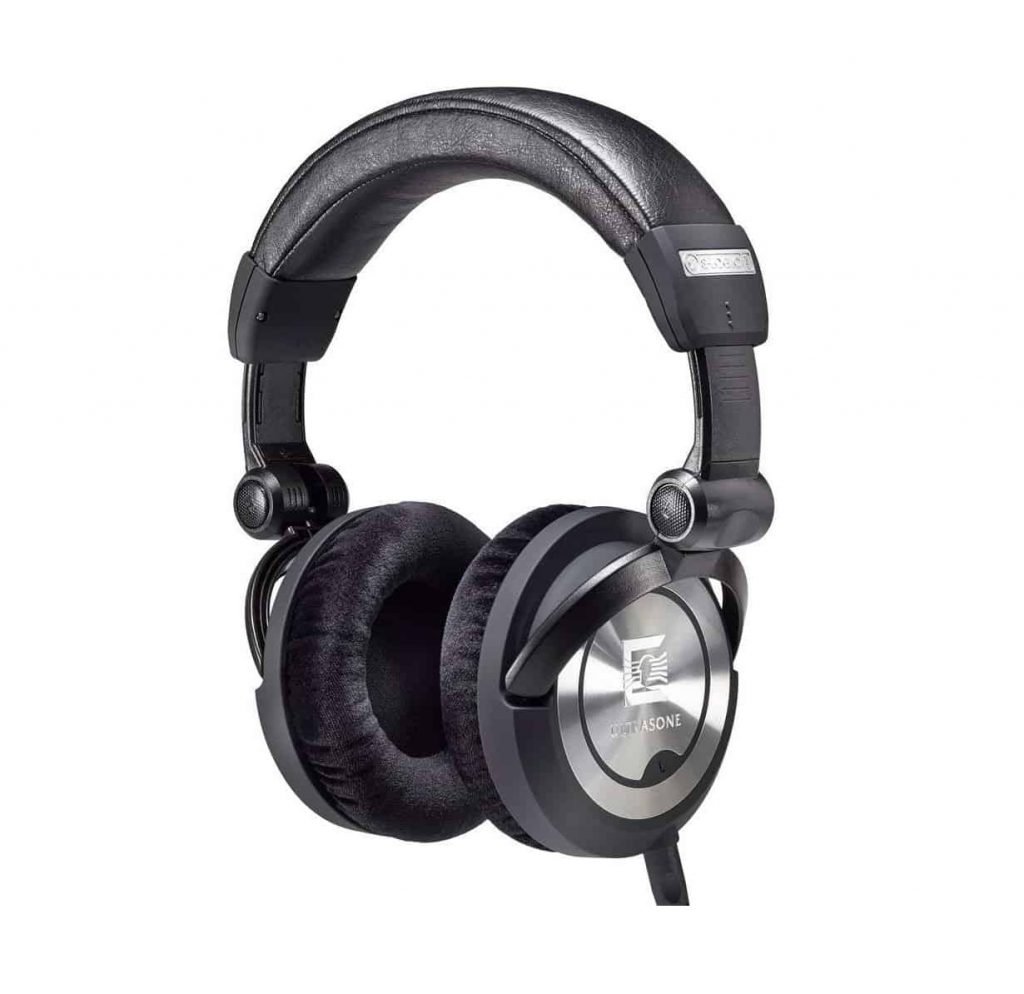 Best For DJs
As the name suggests, the Ultrasone PRO 900i Professional is a professional pair of bass-heavy headphones that offer a rich, deep bass response. They are specifically focused on DJs and offer a high standard of comfort.
Bass Headphone Overview
The 6 Best Bass Headphones For Music & Gaming
A good pair of bass headphones requires more than an enhanced low-end response. They should also be able to provide a clear audio presentation that has depth and nuance. We've selected the following products based on their bass performance, sound profile, and build quality.
1. Beyerdynamic DT 770 Pro
Frequency Response
5Hz-35kHz
The Beyerdynamic DT 770 is an extremely popular pair of closed-back headphones, especially among those interested in audio but with a limited budget. They have a somewhat V-shaped sound signature with elevation to the low end and treble. This profile is often referred to as a 'fun' sound because the elevated bass and treble are good for casual music listening, gaming, and movies – but lacks in critical listening performance, where a balanced sound signature is favored.\They offer a comfortable fit without too much clamping force. While an individual's ear and head shape will affect their fit, the DT 770 Pro is comfortable for most listeners and can be used for hours without discomfort setting in.
They offer a comfortable fit without too much clamping force. While an individual's ear and head shape will affect their fit, the DT 770 Pro is comfortable for most listeners and can be used for hours without discomfort setting in.
The DT 770's Signature Sound
While the DT 770 isn't the most aggressively elevated in the bass and treble, there is still a noticeable emphasis on bass. The DT 770's low-end almost sounds natural despite the rich bass presence. What makes these headphones so popular is that they are very enjoyable to listen to and extremely versatile. It doesn't matter if you're a gamer or a music lover; the DT770 can do both.
They aren't going to provide you with a bass-canon experience, and these headphones are best suited for those who want to retain an overall high-quality sound, along with some emphasized bass, at an affordable price range.
A Popular Choice of Headphones
The DT 770 is also a popular choice among streamers and gamers. Open-back options offer better soundstage for gaming, such as the DT880, but you will be sacrificing some low-end presence if you opt to go open-back. There are some great open-back options for heavy bass, but they typically use Palanar drivers, which cost much more.
Opt For The 80 ohm For Bigger Bass
The DT 770 is available in three different impedances. The 32 and 80-ohm versions are easy to drive and can be used without DAC, but the 250-ohm version will require some form of external amplification in most cases. There is a noticeable difference in the bass response between these varying impedances. The 80-ohm version has a significantly better bass response than the 32 or the 250-ohm version.
Why The DT 770?
The Beyerdynamic DT 770 isn't a bass canon but has a full sound with impressive bass coverage. The 80-ohm version gives the best bass performance while retaining impressive midrange and treble. If you want a great overall pair of cans with a chunky low end, the DT 770 80-ohm is a great option. If you're looking for a bass canon, consider the Monoprice Retro or V-Moda instead.
Various impedance options
Reliable
Comfortable
Very good overall sound
Wide frequency response
Built-in cable
Highs can sound harsh
Limited soundstage
2. Sony WH-1000XM4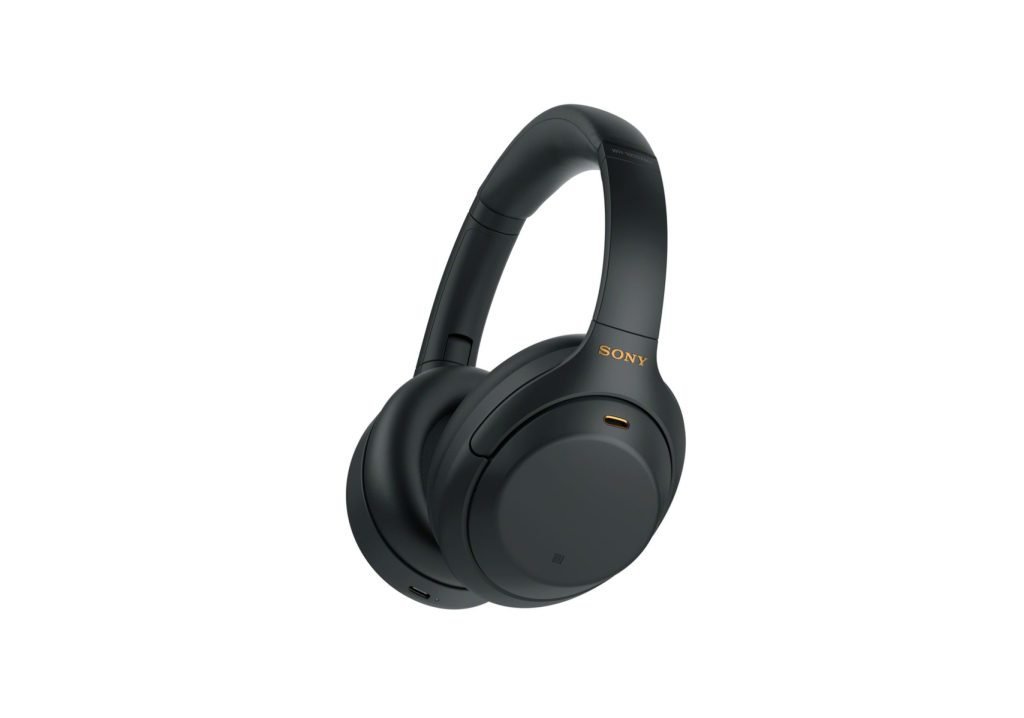 Frequency Response
4Hz – 40kHz
Since its release in 2020, the Sony WH-1000XM4 has quickly become one of the most popular models of wireless headphones on the market. What separates the Sony WH-1000XM4 from other speakers on this list is the combination of both wireless and noise-canceling technology offered by these headphones. Incorporating modern Bluetooth and voice assistance technology gives the WH-1000XM4 a noteworthy boon.
The WH-1000XM5 is a newer model than the WH-1000XM4, but when it comes to bass performance, the WH-1000XM4 is far more boomy than the WH-1000XM5, which is a more balanced-sounding pair of headphones.
Designed For Comfort
The WH-1000XM4 follows a similar design to its predecessor, the WH-1000XM3, both in terms of fit and controls. The earpads are made from foam and have a relatively soft finish. The clamping force is low enough to not cause discomfort but tight enough to ensure the headphones don't move excessively during use. There are two control buttons on the left earcup, while the right earcup is used for the majority of controls via the touch control surface.
Extended Bass
The sound profile of the Sony WH-1000XM4 is very bass-heavy. The bass is elevated across the lower, middle, and upper bass frequencies. The result is an extremely deep-sounding low-end that allows EDM and Hip-Hop to come to life in ways that few wireless headphones can achieve. The middle and lower bass is also slightly elevated, with some drop-off in presence in the upper midrange. The treble has some noticeable emphasis in both the lower and upper treble ranges.
In addition to the positive audio performance, the 1000XM4 also has impressive noise-canceling in the form of ANC. This noise-canceling feature will help reduce environmental sounds so that you have a better sound quality in noisy environments. It also makes these headphones great for traveling. Ultimately, there is a lot of versatility offered by the WH-1000XM4.
Battery & Charging
The battery performance from the WH-1000XM4 is brilliant. It offers up to 30 hours of playback and incorporates advanced fast charging that can provide up to 5 hours of playtime from a single 10-minute charge. This high-performance charging is one of the reasons that the Sony WH-1000XM4 has become a go-to choice for those who travel a lot.
Why The Sony WH-1000XM4?
While opting for the newer WH-1000XM5 may seem intuitive, these are two very different-sounding headphones. The WH-1000XM4 is best for bass, as it has an elevated bass signature across all bass frequencies, while the WH-1000XM5 focuses on a balanced sound. If you're looking for a bass-heavy wireless headphone with noise-canceling capabilities, these may be exactly what you want.
Active Noise Cancellation
Deep, extended, low-end presence
Wireless
Extremely versatile
Those with large ears may find them too shallow
Controls can take a little getting used to
3. Skullcandy Crusher Evo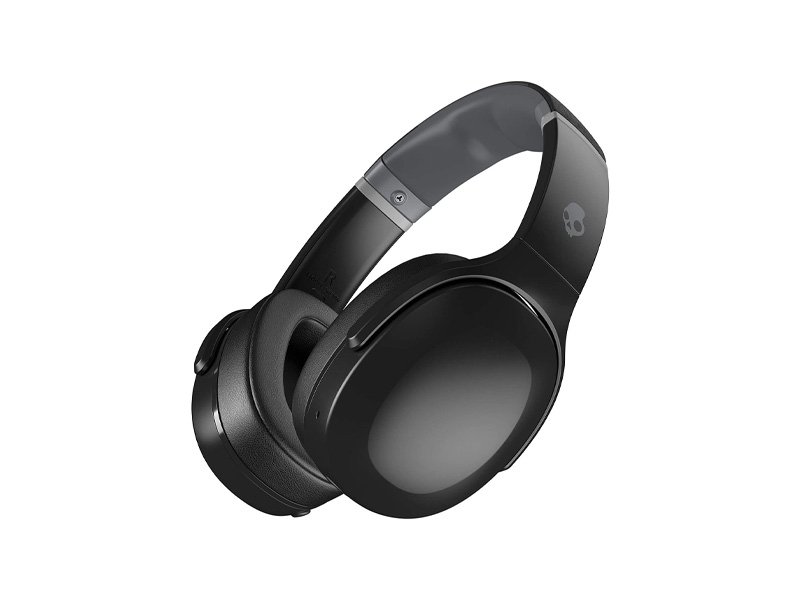 Frequency Response
20Hz – 20KHz
Skullcandy is notorious for its bass-heavy sound profiles, and the Skullcandy Crusher Evo is one of the favorites from their range. These wireless closed-back headphones have a sleek design and can be bought in toned-down colors or vibrant options.
Great For Gaming or Music
The sound profile of the Skullcandy Crusher Evo is nuanced, with a lack of aggressive peaks and troughs in the frequency response, instead offering moderately elevated treble and bass. They have a particularly balanced midrange while offering some additional emphasis on the bass and treble range. The result is that the Crusher Evo gives a big bass without sounding gimmicky. There are still some peaks in the upper treble, which won't be to everyone's taste.
The Skullcandy Crusher bass presentation is full without being too bass-dominant. So, if you enjoy getting those really deep lows, these headphones may appeal to you. The biggest bass presence is in the mid-low-end, where it comes across as thumpy and dominant. They offer a fairly tight soundstage, as one can expect from a closed-back design, though this design certainly helps in the presentation of the bass.
Wireless Connectivity & Battery Considerations
Being wireless, the battery is a consideration. The Skullcandy Crusher Evo provides lengthy listening times on a single charge. You can expect to get over 30 hours of continuous use, and recharging will take just over 3 hours.
Why The Crusher Evo?
The Skullcandy Crusher Evo will best serve those looking for a versatile wireless headphone solution that can still provide a solid thump. These headphones will work well for games, music, and just about everything except music production/mixing.
Great battery life
Versatile
Various colors to pick from
Tight soundstage
The upper treble can be a little harsh to sensitive listeners
4. Monoprice Retro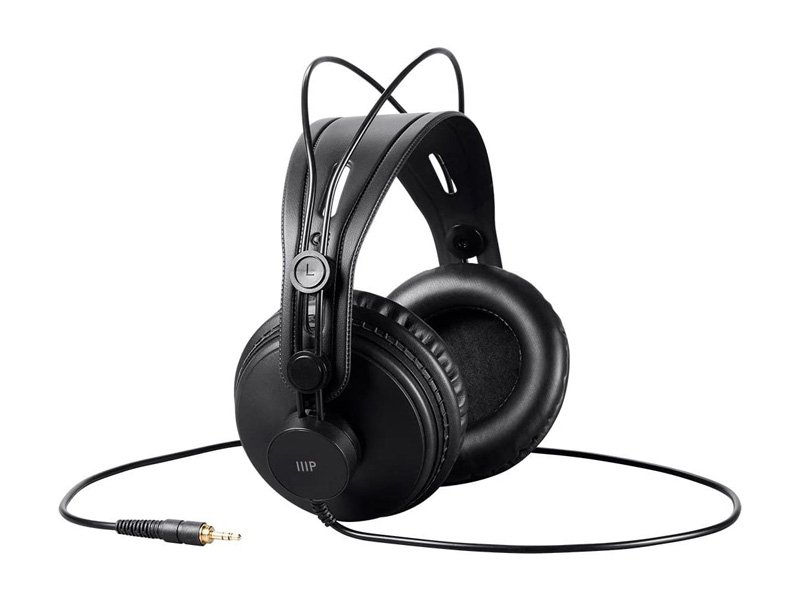 Frequency Response
15-25kHz
The Monoprice Retro is a modern take on a vintage design that throws you back into simpler times. They are unintimidating in appearance, with a basic closed-back design with a flexible and automatically adjusting headband design.
Sound That Exceeds Its Price Point
These headphones are widely considered a hidden gem for bass heads on a budget. The bass shines on these headphones. While many headphones may sound punchy, these are Mike Tyson punchy. They provide an ear-drum assault that even the most hardcore bass heads will appreciate.
It's easy to find a plethora of headphones that provide a heavy bass response that thrives on distortion and muddiness, but the Monoprice Retro provides an authoritative kick to the low-end but without any of the mess. It's a clean-sounding response that thumps more than it rattles.
These headphones have a V-shaped tuning, and the treble is elevated enough to sound vibrant without being piercing. The midrange is slightly less prominent, but it's still not recessed enough to where those mid-frequencies sound washed out. These headphones feature large 50mm drivers.
Replacement Pads Should Be Considered
The only complaint you'll typically see about this pair of headphones is around the comfort of the default pads. But new pads are not expensive and can easily be swapped. Consider adding a pair of replacements to your cart. A popular recommendation for replacement pads for these headphones is the Brainwav XL pads.
Why The Monoprice Retro?
The Monoprice Retro is dirt cheap but offers some real 'straight to the dome' bass. When one speaks of bass canons, these are the epitome. However, you should replace the pads for a comfortable experience.
Very cheap
Massive bass
Excellent value
Wide frequency response
Overall sound quality is not as good as others
Limited features
Poor default earpads
5. Focal Stellia
Frequency Response
40 Hz – 15 kHz
Focal headphones are sometimes a little hit-and-miss, but when they get it right, they create some amazing products. The Focal Stellia is one of the company's highlights, and even though it may not have the same recognition as the cheaper Focal Clears, the Stellia are high-end headphones that can provide a brilliant sound presentation while still providing a good amount of bass.
Focal is renowned for its unique headphone designs, featuring premium materials and a special flair in the way they look. The Focal Stellia is available in a rich bronze coloration. Their designs are always a little polarizing as they are so out there. But for many, owning a pair of Focals is a life goal.
A Clean, Thumpy Bass
One of the best features is how they can provide a rich and pronounced bass response while still sounding high-end. One of the biggest problems with cheap bass headphones is that they focus on boosting the bass with aggressive tuning instead of manufacturing the headphones in a way that can retain their overall sound integrity while still giving that thump all bass heads enjoy.
With these headphones, you won't get a heavy sub-bass rattle. Instead, they offer that hard-hitting thump from the middle-bass range. The result is a clean-sounding bass presence that adds volume to your track without sounding overpowering. A characteristic that sets the Stellia is its ability to provide a reasonably wide soundstage with a closed-back design. One doesn't see this often, with most open-back options having a leg up in this department.
Reserved For Those With Deep Pockets
If something is going to divide people on the Focal Stellia, it's likely to be the price and the treble. The treble signature is a little different from many others on this list, and instead of having a spike towards the end of the treble, the Stellia are more recessed despite a marked peak around 8kHz. This drop-off in the treble is associated with an easier upper-end listening experience, better for those sensitive to piercing highs and sibilance.
Why The Stellia?
While the Focal Stellia falls outside most headphone budgets, for those who aren't willing to compromise on quality, the Stellia offers superb audio quality with a rich low-end response and beautiful design.
Outstanding audio quality
Rich, low-end presence
Beautiful design
6. Ultrasone PRO 900i Professional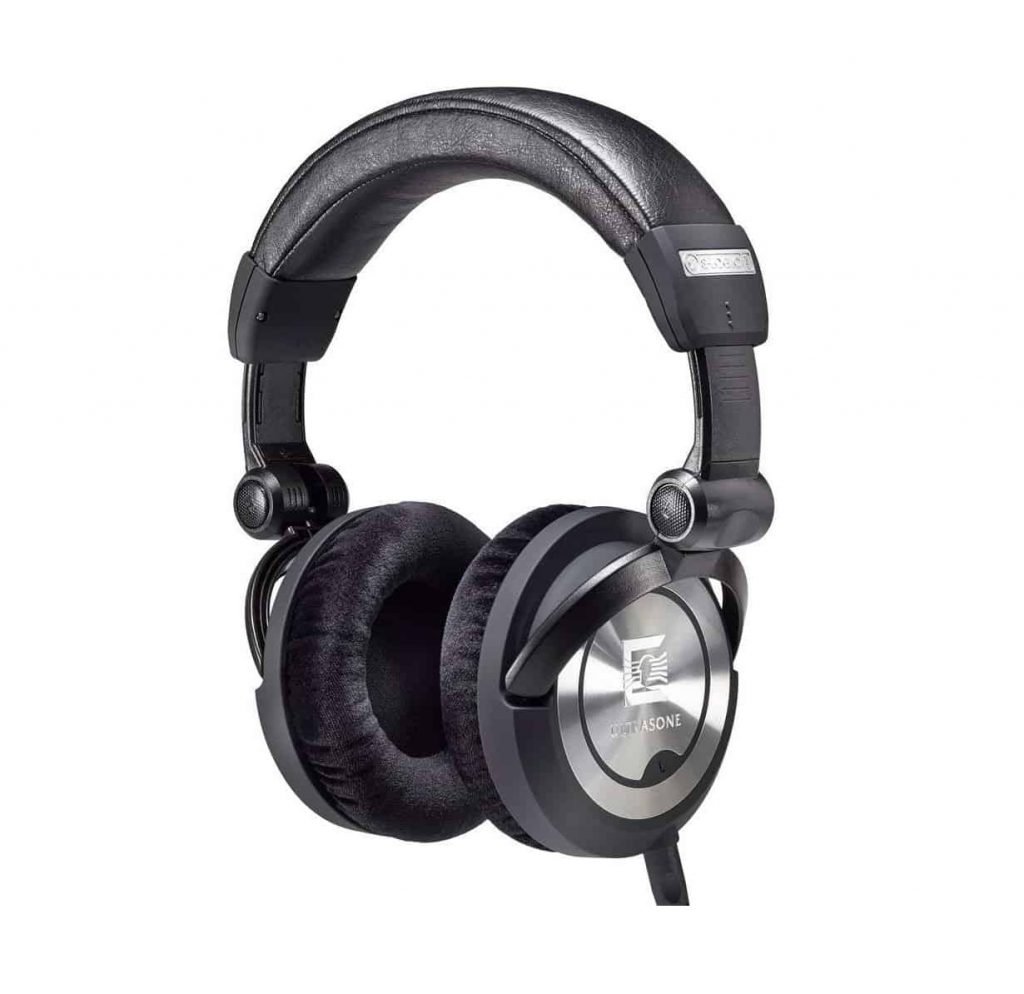 Frequency Response
6-42kHz
These professional headphones represent the top-of-the-line portable audio equipment for a good reason.
Besides being able to produce some extremely powerful and deep bass lines, the PRO 900 is a good choice for both avid gamers and professional club DJs
Designed For DJs
Thanks to the innovative "S-Logic Plus" technology invented by Ultrasone, one of the leading manufacturers in the industry, the 900 model can transfer sound from your audio player with great precision.
Being a clean-cut favorite for many professionals on the music scene implies that the build quality needs to be extremely strong.
That's why the design team behind the Ultrasone PRO 900 used hard plastic elements to create a piece of audio equipment you can toss around when on the road without being afraid you'll crack it wide open. This doesn't mean you'll get some rugged and heavy speakers.
These headphones look slick on the outside with a very elegant and precise design of both hinges and are also lightweight. The extra thick padding helps not only the comfort level of these headphones but also helps to produce a tight seal that enhances the bass.
Deep Low-End Frequency Response
The PRO 900's frequency response extends as low as 6 Hz and up to 42,000 Hz. The lower frequency response means these drivers are capable of producing deeper bass. The only "problem" of the 900 model is that it's slightly off the V-shaped sound signature curve due to the recessed midrange. It will level out after a while but never become neutral.
Why The PRO 900i?
If you're looking for a classy solution that will last for decades on your shelf, you've found the perfect bass production machine packed in a light, modern design.
Heavy bass presence
Comfortable
Wide frequency response
Recessed midrange makes some voices get lost in the mix
Understanding Bass
Not all bass is the same. When we discuss the topic of bass, we're talking about a range of frequencies that fall under 500 Hz. One can further break down bass frequencies into low-bass, mid-bass, and upper-bass. When buying bass headphones, it is useful to consider which frequencies in the bass range you're looking to be enhanced. Some headphones provide a thumpy elevated midrange and upper bass, while others focus on a bass extension where the entire bass range is elevated.
The following graph shows how a sound signature is plotted on a frequency response chart. You can visually see the elevated bass response towards the lower end of the frequencies.
This graph shows up an example of a bass signature where the low-end bass is heavily emphasized but declines as we move toward the midrange. This type of signature tends to sound deep and boomy. If the bass elevation extended further to the right, towards the lower-midrange you'd get a more punchy, tight bass response.
The sound signature of your headphones is defined by several variables in the construction and tuning of the device. Bass response is influenced by the design of the earcups, the way the headphones fit the ear, the types of materials used in the driver construction, and even the drivers' size. Countless small design variations at play can also influence your headphone's bass response.
Headphones that have excessive sound leaks are more prone to weak bass response. This is one of the reasons earbuds can provide fairly substantial bass despite their tiny driver size. The design of earbuds positions the drivers close to the eardrum and also closely seals the sound in the ear canal.
V-Shaped Sound Signatures
V-shape is a term you'll read through this list and is a popular term to refer to speakers or headphones that have both an elevated bass and treble response. The reason it's called a V-shape is because when these frequencies are plotted on a frequency response chart, the shape of the curve resembles that of a V.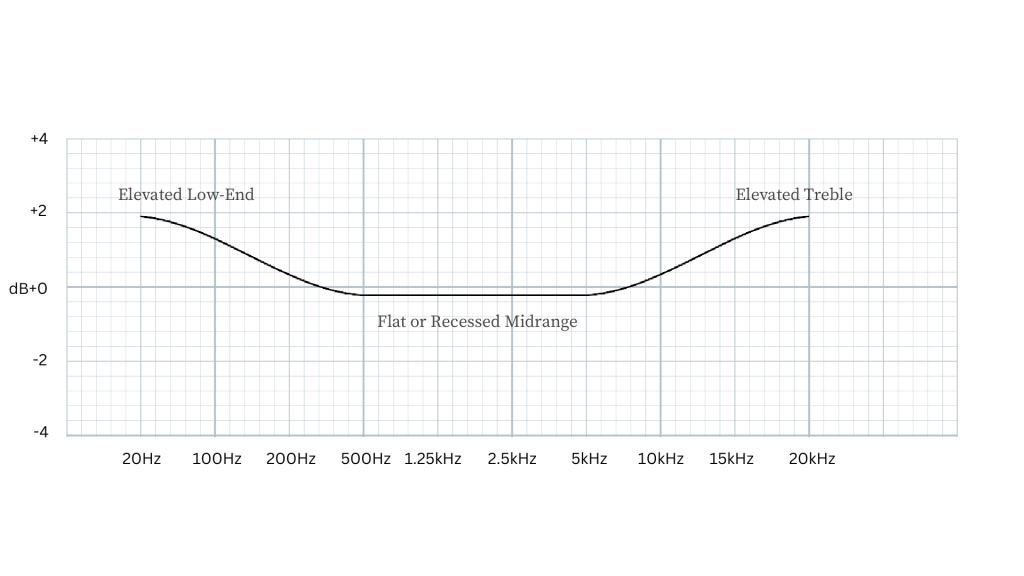 V-shaped sound signatures are associated with casual listening and tend to provide more enjoyable listening experiences for certain hip-hop and EDM styles. It has a dominant bass presence, while the elevation in treble allows for the preservation of nuances and instrumental elements and helps the vocals from being drowned out by the heavy bass.
For critical listeners, V-shaped sound signatures are considered inferior to flat sound. Ultimately, which is best depends on what you plan to use your headphones for. For critical listening, production, and mixing, a flat sound will be preferable to elevated bass and treble. On the other hand, those who use their headphones for gaming or casual listening may find a flat sound signature boring and unappealing.
Buyer's Guide – What To Know When Buying Bass Headphones
Headphones have become a huge part of our everyday life with the development of modern technology. People can't imagine that long walk home from work or the daily trip on public transportation without something playing in their ears. Whether you're using your headphones at home for gaming, for music on the train ride to work or to keep you motivated in the gym – here's what you need to consider:
Your Ears, Your Choice
Bass is the most controversial of the frequencies, mostly because many of us enjoy an enhanced low-end signature when we listen to music. It adds extra depth to the track you're listening to and can add to the immersion when gaming or watching movies. However, for others, a balanced sound signature is more important to them than a bass-heavy one, and so we often see negative reviews around bass-heavy headphones.
Don't be shamed into buying a pair of headphones with a sound signature you don't personally enjoy. Many headphones offer an elevated bass response without sacrificing the overall audio presentation. They can be bassy and still sound great.
Why Do You Need Bass?
It doesn't matter if you're listening to Bach's Mass in B Minor or playing the latest Noisia single. Bass is present in each piece of music, ranging from country pop to death metal. That's why the bass plays an important role even when you're just looking for a nice and clean sound. Additionally, having more bass can provide a lot more immersion in action scenes and games. Music doesn't feel complete for bass lovers like ourselves without a thumping low-end.
How to Choose Headphones with Good Bass
Be careful when looking for headphones that provide hefty bass. Countless manufacturers invest in marketing campaigns to make people relate to their products with a deep bass. What they often don't give you, however, is the full story. It's possible to have lots of bass, but at low quality. Don't take manufacturer claims at face value; instead, reviews and specifications can help you unravel the truth.
Here are some headphone characteristics you need to be aware of when looking for a good bass:
Driver Size Can Be Important
The reason why you would ideally look for a greater speaker area is because of high-quality sound reproduction. Contrary to higher-pitched sounds where a smaller speaker is sufficient, the potential for bass is enhanced by having a larger driver design. This directly increases the length of an average bass sound wave, making it necessary for the sound to move more than normal sound waves before it can be reproduced through your speaker. Most headphones come with either 40mm or 50mm drivers, and while there's more to the puzzle than just driver size affecting the amount of bass, it can help to first start looking at the larger driver-sized options.
Noise Cancellation Plays A Role
Noise cancellation is great for any sound you plan to produce through your headphones, but it also has a special attitude toward bass production. Connected with the size of the speaker area, this cool feature allows the headphones you go with to produce a cleaner and more powerful bass sound. It may be too much for some people who don't want to feel isolated while listening to their music or have anxiety attacks when they can't listen to what's happening around them.
Frequency Response
Many absolutes are thrown about regarding frequency response, as well as many misunderstandings. Just because a headphone has a wide frequency response listed doesn't mean it will provide a better listening experience. We wouldn't suggest ignoring frequency response, but rather looking at it as a piece of the puzzle rather than a be-all-end-all of representation of sound presentation.
For instance, a pair of headphones with a frequency response that only starts at 80Hz will lack that deep-low-end sub-bass frequency.
Open-back vs. Closed-Back Headphones For Bass
If you've been browsing the headphone market, you've probably noticed two primary types of headphones: closed-back and open-back. Open-back headphones allow air (and sound) to escape the back of the earcups, while closed-back headphones keep soundwaves closer to your ear.
This plays a big part in the presentation of bass, and typically open-back headphones don't provide the same deep boom that you can get with closed-back options. There are trade-offs, however, with open-back options providing better soundstage. This different sound presentation can be considered an open sound vs. an intimate sound. Open-back headphones have a more open sound, while closed-back headphones have a more intimate sound.
For this list, we've included only closed-back options as we feel the average consumer of bass-heavy headphones may be disappointed by the bass presentation in most open-back options.
It's also worth noting that some expensive headphones on the market feature open-back designs with planar drivers. Planar drivers are associated with an improved bass performance, but this doesn't make them boomy. Planar headphones have an impressive extension on the low end, meaning you can hear low frequencies better than in traditional open-back headphones using standard magnetic drivers, but the levels of the bass itself are not elevated and likely won't excite the bass heads out there.
Frequently Asked Questions
Here are some questions and concerns that are often raised when talking about bass-heavy headphones.
Why do some headphones have more bass than others?
Bass is a range of sound frequencies, and the way that sound is generated and the way it travels will affect the bass. This is why closed-back headphones tend to offer more bass presence. Essentially, it just comes down to your headphone's unique design and tuning, which differs dramatically between models.
What is the best driver for bass?
If you have the means, a Planar driver will provide a distinct and authoritative bass response while also providing a superior overall audio presentation across frequencies.
Should I get a 40mm or 50mm driver?
There are more than just two driver sizes, but 40mm and 50mm drivers are the most common. The term driver refers to the physical speaker that sits inside your headphone earpiece. In many cases, a larger driver will result in more low-end, but that's not always the case. We don't recommend using driver size to make your decision but rather look at it along with all the other elements that can affect your headphone's sound.
What impedance do I need?
If you're looking to use the headphones directly into a traditional onboard amplified system like a computer, smartphone, or console, you'll typically want a lower impedance, somewhere between 30 and 80. After 80, your source device may not have the juice in its onboard amp to power it. At that point, you'd need to incorporate an external amplifier (a DAC is the most commonly used option).
Thanks for your feedback!